Empty Nesters Plan 2009 Activities
February 1, 2009
/
/
Comments Off

on Empty Nesters Plan 2009 Activities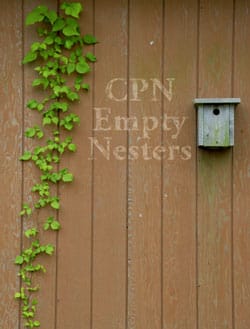 by Carin Kirkegaard
The Empty Nesters are planning their 2009 calendar with many activities for retirees living in Castle Pines North (CPN). All CPN retirees are invited to come and join in the fun and fellowship throughout the year. The Empty Nesters is a social group designed to connect retirees with common interests.
Groups currently meeting:
Couples Bridge and Singles Ladies Bridge meet monthly and host one another in their home
Bunko meets in the evening on the second Monday
Ladies Canasta meets afternoons on the first and third Wednesday (will teach the game)
Mah Jongg, a Chinese tile game, meets on the second and fourth Wednesday (will teach the game)
Book Club meets in the evening on the fourth Monday
Groups meeting this spring and summer:
Golf group
Wine Appreciation by a resident Sommelier, Gordon Dickinson,
Hiking
Rockies Baseball
Restaurant Dinner club
Charity Volunteer group
In addition to these organized groups, there will also be potluck dinners and cocktail hours planned for all participating Empty Nesters throughout the year.
If you would like more information about becoming an Empty Nester, or if you would like information on location and dates for any of the group activities, please email Jan Lorenzen at janloren@yahoo.com.