Experience the great Colorado outdoors
May 1, 2015
/
/
Comments Off

on Experience the great Colorado outdoors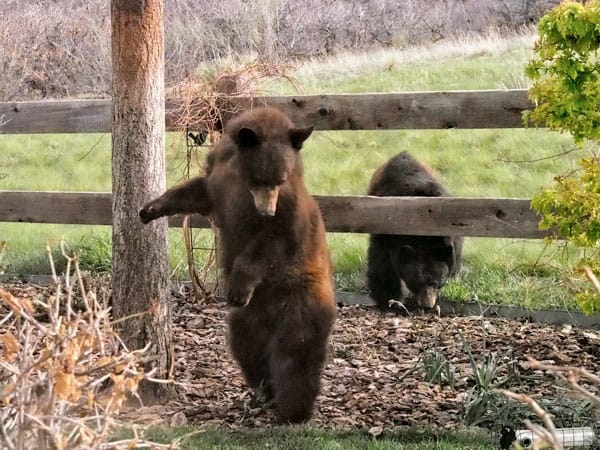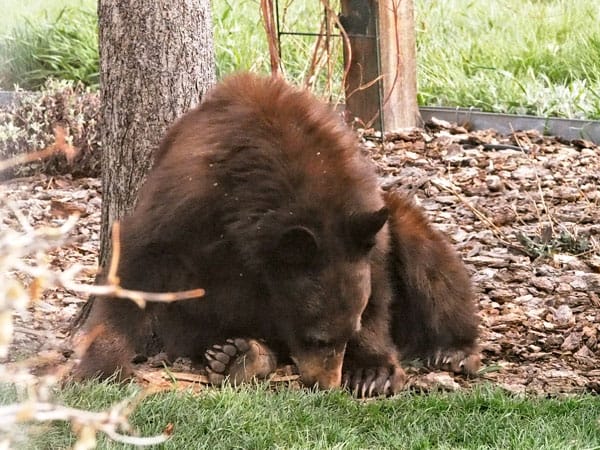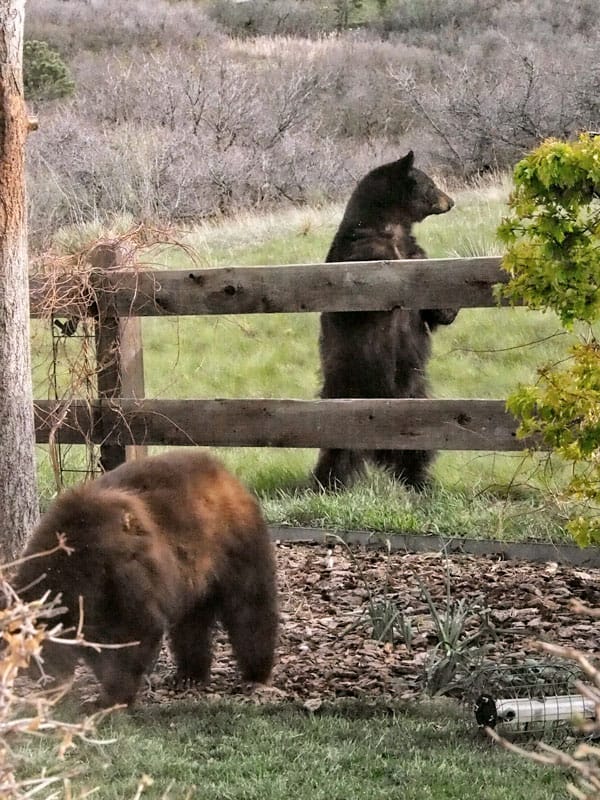 While bears are often unwelcome visitors when camping, co-existing with all types of wildlife is a reality for Castle Pines residents. Noble Ridge resident Sue Fraley spotted these bears in her backyard on April 21. Notice the bird feeders on the ground; At home, and especially when camping, be sure to keep all food sources (human and otherwise) inaccessible for bears – particularly this time of year when other food sources are scarce. Visit www.cpw.state.co.us/learn/Pages/LivingwithWildlife.aspx to learn more about living with wildlife.

By Patte Smith
Colorado is to be experienced, and one way to do that is spend time outdoors. Whether hiking on a blue sky, sunny day through the Rocky Mountains or relaxing on a pleasant summer evening at an outdoor concert, plan some of these outings with family and friends.
Did you know that more than one third of Colorado's 100,000 square miles belong to us, the people of Colorado? This includes 4 National Parks, 42 state parks, 11 National Forests, 8 National Monuments, and Colorado's national wildlife refuges, recreation trails, grasslands and historic sites.
For many Coloradans, camping is a way of life and families do not have to go far to pitch a tent, smell the scent of pines, hear the trickle of a creek, or hike through meadows full of colorful wild flowers. For those who are new to the camping experience, reserve a cabin or yurt at Golden Gate Canyon State Park. Located 30 miles west of Denver, the 12,000-acre park also has campsites and miles of trails for hikers, bikers and horseback riders.
The 5,000-acre Mueller State Park is west of Colorado Springs, near the town of Divide and features a panoramic view of Pikes Peak. Outdoor enthusiasts can enjoy year-round activities including camping, hiking, and fishing. Three log cabins can also be rented year-round. Rock Wildlife Area sits next to the park and is home to elk, black bear, hawks, and mule deer.
For information about reserving a campground, yurt, or cabin for these parks or any Colorado State Park, visit www.cpw.state.us. For more information about camping in a national park or visiting national monuments or historic sites,visit www.nps.gov/state/co/index.htm.