Family tragedy inspires successful family business
June 1, 2016
/
/
Comments Off

on Family tragedy inspires successful family business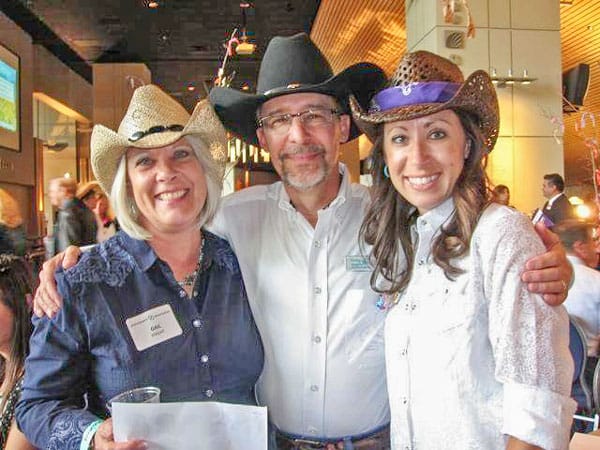 (Left to right) Gail and Carl Knight and daughter Kelli all work together at Visiting Angels of Littleton and were sponsors of the Alzheimer's Association's "Memories in the Making" event.
By Elizabeth Wood West; photos provided by Carl Knight
Castle Pines Village residents Carl and Gail Knight recently received The Denver Post's Top Workplace award for their Visiting Angels of Littleton business. The annual award recognizes large, medium and small businesses that provide great working environments and benefits for their employees. Visiting Angels is a national franchise that offers in-home care services for people with medical disabilities and the elderly. Services include personal care (bathing, dressing, grooming, toileting), transfer assistance, Alzheimer's/dementia care, meal preparation, communication with family members, and incidental transportation for errands and appointments.
The Knights became involved in Visiting Angels after tragedy struck their family. Carl Knight said, "After our son, Todd, survived a motorcycle accident and successfully completed his brain injury rehabilitation at Craig Hospital, we decided it was time to help others. We opened Visiting Angels in June, 2004."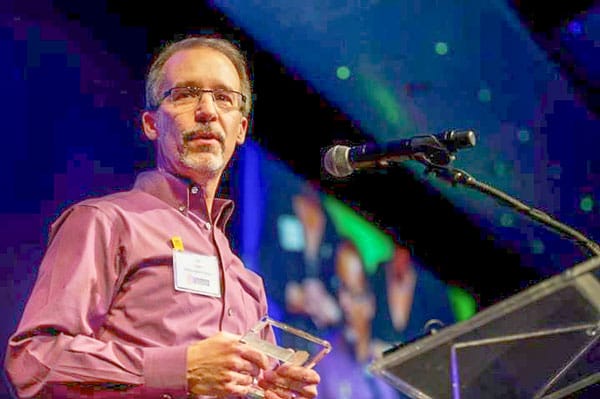 Carl Knight received The Denver Post's Top Workplaces award for Visiting Angels of Littleton.

The couple were high school sweethearts and have been married for 39 years; both attended Macon Technical College in Macon, Georgia. Prior to Visiting Angels, Gail worked as a medical lab technologist and was in the banking business, and Carl spent 27 years in the information technology business. They enjoy golf, taking walks in the neighborhood, and spending time with their family and grandchildren.

The most rewarding aspect of Visiting Angels for the Knights is the relationships they build with employees and the families they serve. "Every day we meet and care for families that have lived life well. Their life stories are fascinating and encouraging to everyone at Visiting Angels. The most challenging part is being able to meet the care needs in the communities we serve. Today, Douglas County has about 20,000 individuals age 60 or older. By 2030, Douglas County is expected to have more than 60,000 individuals age 60 and older, all who desire to age in their own home," said Knight.