Following career dreams with man's best friend
December 1, 2021
/
/
Comments Off

on Following career dreams with man's best friend
By Celeste McNeil; photo courtesy of Brad Proulx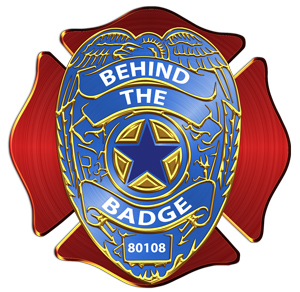 As a sergeant in the Douglas County Sheriff's Office (DCSO) K-9 unit, Brad Proulx is living his boyhood dream. As a child, Proulx visited his grandfather at work, as a dispatcher for the Colorado State Patrol. Those visits and the stories his grandpa shared, helped set Proulx's life on a course in public service.
As a student at Heritage High School in Littleton, Proulx took a few criminal justice classes and was also influenced by his high school resource officer and his best friends who had similar ambitions.
After graduation, Proulx continued his education at Metro State, earning a degree in criminal justice. He then put himself through the police academy program at Arapahoe Community College. Shortly after finishing the police academy, Proulx worked for Colorado State Parks at Chatfield before joining the DCSO in 2011.
Proulx started in detentions, and after a couple of years he moved to a patrol position. In January 2015, he was selected as a K-9 handler. Proulx was excited for his new partner and the unique responsibilities of his new assignment.
The K-9 unit "has always been an interest of mine. I knew they were able to go to the best calls and are called on to look for bad guys." Proulx said. Proulx and his partner Scooter (see related article on front page) have been a team for more than six years.
In 2020, Proulx joined the Douglas County regional SWAT team. Last year he was also promoted to sergeant of the K-9 unit. The unit currently has six K-9 handler teams which collectively serve all the areas DCSO covers. K-9 teams are free to go on any police call where a K-9 team is useful or when the skills of the canine partner are required. General K-9 team responsibilities are broad – to keep citizens and other deputies safe. More specific responsibilities include patrol work and narcotics detection.
Proulx loves the ever-changing aspect of his job. "It's something different every day," he said. The relationships he has developed with fellow officers and citizens is another aspect of his career he is grateful for. "I have developed friendships with some of the best people around," he said. The close community feel of Douglas County is a strength to him and his fellow DCSO officers. "The amazing support the citizens give us working at the sheriff's office," is his favorite aspect of working in our community.
When Proulx and Scooter are off the clock, they enjoy staying active outdoors and camping. Proulx also enjoys working on projects around the house.