From quarter horse to iron horse
December 1, 2020
/
/
Comments Off

on From quarter horse to iron horse
By Brett Wiebold; courtesy photos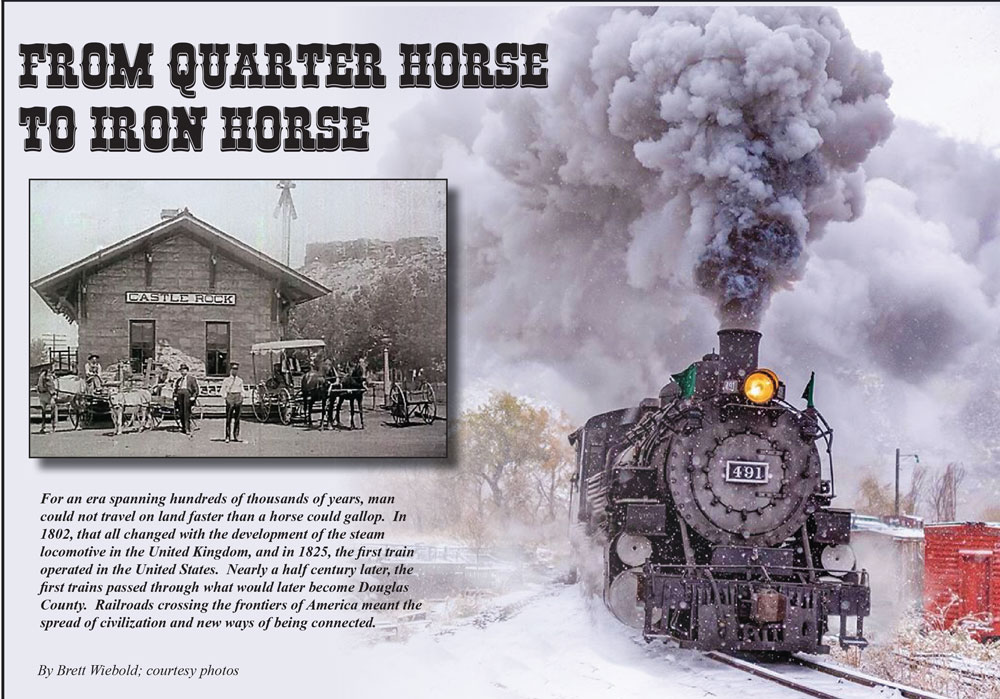 In the age of Teslas and Zoom meetings, it's difficult to picture a world moving at a snail's pace. Bandwidth limitations are infuriating by modern standards, and who doesn't feel a pang of annoyance when it takes more than a few seconds to download an email? Not so long ago, things were different. Many remember the days when sending a message entailed putting pen to paper. Few likely recall a time when it also meant mounting up and personally riding on horseback to deliver it.
And lo, before the unbelieving eyes of the masses, along came a machine that could manage twice that speed with ease – simultaneously bringing with it hundreds of tons of freight, mail and people. Steam locomotives were the game changer, and Colorado's connection with trains has spanned nearly one and a half centuries.
On May 10, 1869, two railroad companies linked up their tracks in Utah to complete the first Transcontinental Railroad. This was more than progress in transportation, it was a quantum leap in connectivity. People who had moved west from their families, expecting never to hear from them again, could now relay messages to their beloved back east in days. Furniture and household goods no longer needed to be made in the town of their sale, allowing brands like Sears, Roebuck and Co. and Levi Strauss & Co. to take the nation by storm.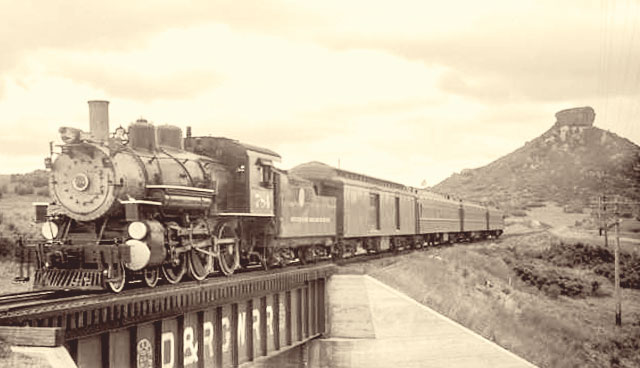 In July 1871, the first rails of the Denver & Rio Grande Railroad were spiked down in Denver, and by October of that same year, the tracks reached as far south as what is now Colorado Springs. Along this new route, railroads built water towers at specific distance intervals to satiate the endless thirst of the steam-hungry locomotive fleet. These water towers hosted track gangs tasked with maintaining the new railroad. Families followed, and over time, more people flocked to the little trackside communities. The cities of Littleton, Sedalia, Castle Rock, Larkspur, Palmer Lake and Colorado Springs were the result of these trackside communities, with others like Parker and Elizabeth springing up just a decade later.
Inbound freight carried ranching supplies from Denver, and northbound shipments contained cheese from county dairy farms, wood stocks from pineries, and rhyolite to construct buildings from San Francisco to Kansas City. Regular service energized these communities.
By 1875, the iron horse had replaced the quarter horse. Sedalia and Castle Rock were clearly railroad towns, the latter having built its own railway depot on Third Street from Rhyolite. It was later relocated, and today it is home of the Castle Rock Museum, located at 420 Elbert Street.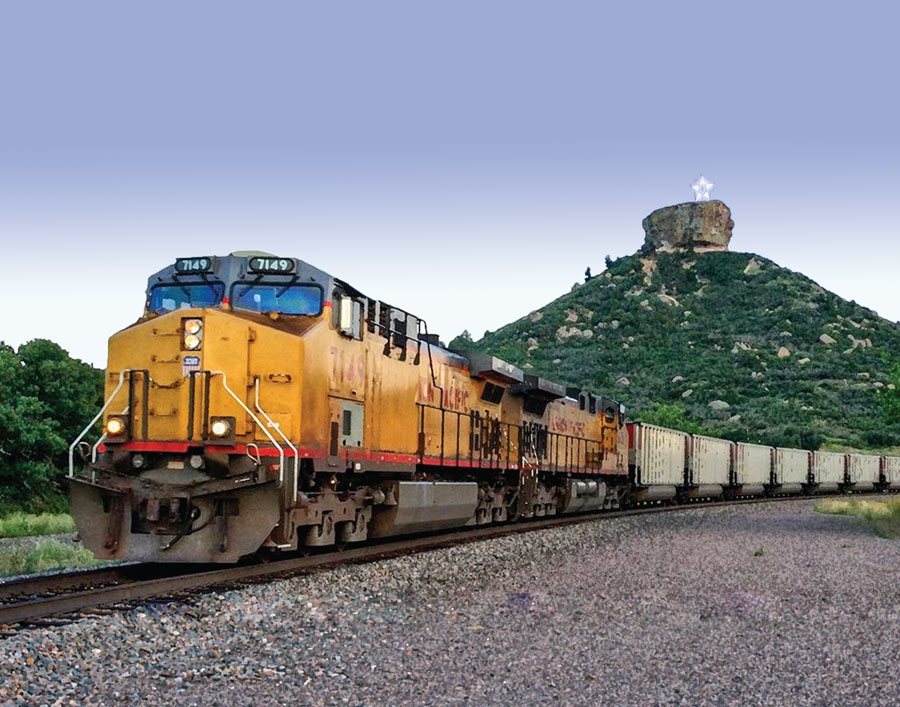 Railroads moved things – mail, men, and marvels of world – far beyond the horizon. In time, trains got bigger, stronger and faster, much like the societies they built in parallel. Steam locomotives were gradually superseded by diesel and electric locomotives, with many converting to diesel and electric power in the late 1930s.
Douglas County and its communities look the way they do today because of the railroad; their histories are deeply intertwined. Trains were the prime movers behind building a budding nation, and one of the first ways that people around these parts were able to get their hands on a little good news.