Google Alerts as a useful tool in business
August 1, 2017
/
/
Comments Off

on Google Alerts as a useful tool in business

By Michelle Post
I have been a fan and user of Google Alerts since its inception in 2003 and have found it to be very useful in my business. This free tool is a great way to track online activity about you, your brand, your product or your industry.
Here is how it works –
Basically, you set up an account and establish a set of criteria and keywords you would like to monitor online. When someone does an internet search for any of the specific keywords you have established, you receive email notification of the search. Setting up multiple alerts to include your business name, your domain name, your brand name and your email address will assist in yielding the most accurate results. Google Alerts lets you monitor up to 1,000 keywords per email address.
Online activity about you –
While most people who are interested in tracking when someone is searching online for them personally may use more social media-type services, Google Alerts is an easy and effective tool for notifying you when activity is generated surrounding your name. For example, I have a Google Alert for "Dr. Michelle Post" to monitor the mentions of my name. In the most recent search, 756 mentions occurred, and of that, only five were not of me. Some posts included links to me and my site, which helps in search engine optimization (SEO) of my brand, since I am my brand. In this example, I could connect with the ones who did not include a link and provide one for them. Another example might be that if you receive an alert that someone has mentioned your name but not your brand (or vice versa), you could make that connection as well.

Mentions of your brand/product –
Discovering that someone is talking about your brand or product online can be useful for many reasons, not the least of which is reaching out to them personally to reinforce that positive relationship and thank them for their online mention. On the contrary, if someone is unhappy with your brand or product, being one of the first to know and taking steps to mitigate whatever the issue is can be very helpful, too. It may give you an opportunity to respond to a negative online review before too many others see it.
As your business grows and becomes more established, there will likely be increased traffic and mentions of you and your brand across various online outlets and channels, some of which may new or be unfamiliar to you.
About your industry –
In my line of work as a life-long learner and educator, I use Google Alerts primarily for research. Once a week, I receive an email filled with the latest information on my topics of choice – love it! Google Alerts saves me hours of researching time and it is simple, effective and efficient. The content is specific to me/my requests and comes from a vast array of resources.
This can be instrumental in keeping up with changes to your industry, seeing what your competitors are doing online and generating leads from those searching for products and services in your industry. It can also help locate content that can be posted later to various social media platforms.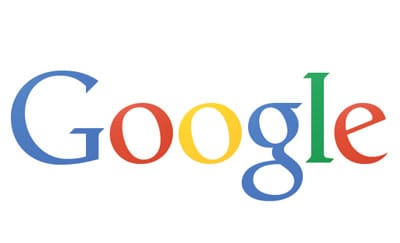 Google Alerts can also be used to combat hackers and spam. To monitor your site for potential hacks, set up alerts with terms you want to monitor. Also, setting an alert for your email address can help you spot if your email is being misused.
In a proprietary industry (like a newspaper, for example), Google Alerts to scan for signs of anyone copying your material, which can harm your site rankings if someone duplicates your material verbatim. It can also help prevent online spam, which can be annoying and time consuming to filter through.
Setting up an account –
Setup is very basic and designed to be a step-by-step process. Here are a few tips to get you started:
– When performing a Google search for specific keywords, use double quotes to inform the Google search engine to return websites with the exact phrase between the double quotes.
– Use the most appropriate, precise keywords to get the best results.
– If you want to see every mention of your brand that Google Alerts can show you, be sure to select "All results" in the "How many" option.
– Set up an alert for your domain name without the "www" part to see more about who is mentioning your brand.
The "as it happens" setting generally sends alerts every hour as it finds them. If you don't want a flood of alerts, stick to the "once a day" or "once a week" setting.
There are alternative tools to using Google Alerts and there are also industry-specific ones as well, but I have found that Google Alerts provides the right amount of information with the right amount of control. To set up Google Alerts, visit https://www.google.com/alerts.