High Line Canal Trail ranks in the nation's top 10
June 1, 2022
/
/
Comments Off

on High Line Canal Trail ranks in the nation's top 10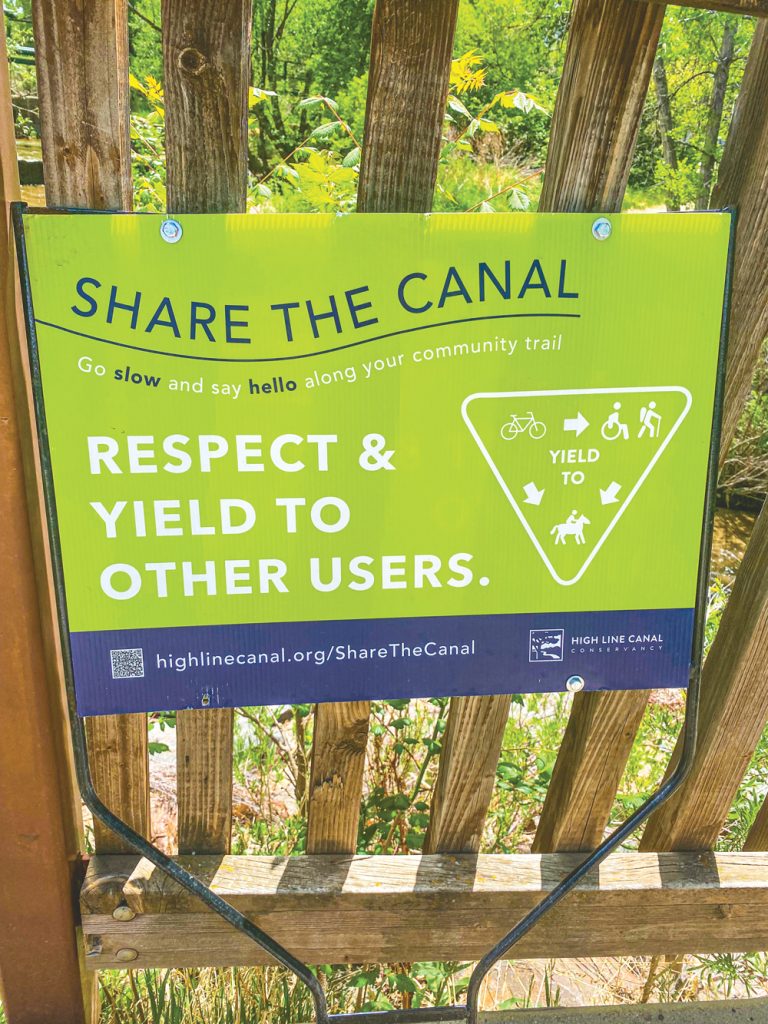 The High Line Canal (HLC) Trail was voted #9 in USA TODAY's "Reader's Choice Best Recreational Trail" in 2022. This trail in our backyard has a surprising history and vast scope. At more than 70 miles long, it runs through the most populous part of Colorado, from Waterton Canyon in Douglas County, then east nearly to Denver International Airport.
The trail is divided into 27 segments, each only a handful of miles long. The trail covers several ecosystems, from the foothills to the plains, and goes through 11 jurisdictions. Today, the HLC Trail is managed and protected by a conservancy.
The history of the HLC began in the late 1800s. Denver was booming after gold was discovered in 1859. Construction on the Canal began in 1881 and finished in 1883. The Canal's initial purpose was a commercial strategy to carry South Platte River water to the high desert plains for farmers and settlers in this thriving new area.
HLC's name is derived from the engineering principle that follows the natural terrain, or the highest elevation line in which gravity will still move water to the desired destination. No pumps or electricity are needed. This system often creates meandering canals to maintain correct elevation.
Originally privately owned, Denver Water acquired the HLC in 1924. At that time, when Rocky Mountain Arsenal was built, a permanent channel was added to supply water for the chemical weapons manufacturing plant.
The scope and purpose of the Canal shifted in the early 1970s when Denver Water partnered with adjacent municipal agencies. The agreements altered maintenance responsibilities and shifted the primary purposes of the HLC Trail to recreational ones.
With 350,000 people living within one mile of the HLC Trail and half a million users annually, it has become an integral part of south Denver. The trail is open to nonmotorized recreation, with some sections allowing horseback riding. The trail surface varies by section between paved and hardpack.
The HLC is adjacent to 72 green spaces, totaling more than 8,000 acres. The 23,677 surveyed trees along the Canal provide homes and ecosystems for numerous species of birds, reptiles and mammals.
Much of the trail is shaded by mature cottonwood trees. Trail access is easy and perfect for family walks or bike rides, photography and other outdoor activities. There are 13 underpasses and 85 street crossings in the 71 miles of trail.
For additional information, visit highlinecanal.org.
Article and photos by Celeste McNeil