I'll have turkey with the traditional trimmings, please
November 1, 2010
/
/
Comments Off

on I'll have turkey with the traditional trimmings, please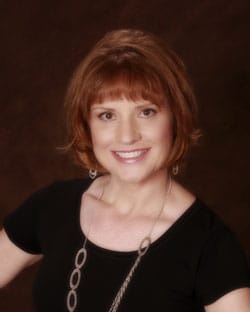 Column by Anthonette Klinkerman

Lasagna has a time and a place, and according to my Rulebook of Life, it's not at Thanksgiving. Now before I inadvertently offend a bunch of pasta lovers, Italians, and Garfield the cat, I will reiterate: lasagna is NOT the main course at Thanksgiving. It is fine for some families, but not mine.
Back in college, I decided one Thanksgiving to stay in Fresno to celebrate the holiday with my then-boyfriend's family. A very grown-up stretch for me; I was ready to bust out of the mold and try something new. Little did I know what lay in wait.
The thing is I should have known as my then-boyfriend was Italian, and also only ate foodstuffs from the earth-tones family. That is, meat and potatoes, bread, pasta, occasionally American cheese, peanut butter, tortillas, and that's about it. In my mind I was already picturing being married to this man and having to explain to my children why daddy didn't have to eat anything green and they did.
As much as one can know about love when in college, I loved this guy, quirks and all. My family had accepted him, too, even though Greeks and Italians are locked in an eternal battle over responsibility for the birth of civilization as we know it. In fairness, it was my turn to step into his world.
So 300 miles from my family that Thanksgiving I sat down to… lasagna. I scanned the table for the turkey, sweet potatoes, even cranberry sauce that held its can-shape, but there was none to be seen.
(I had already accepted the fact that there would be no green bean casserole.) I ate garlic bread in stunned silence, had my taste-buds left in disbelief when no pumpkin pie emerged from the kitchen after the meal, and then cried myself all the way back to my apartment.
What I learned was that my family traditions were so ingrained and had become such a part of me that trying to ditch them, even for a day, was an exercise in patience. I vowed to make it home for Thanksgiving the next year.
So much for being the strong, worldly college student emerging from her cocoon to discover the muse within. The muse wanted turkey with all the trimmings, just the way it had always been and just the way it always should be.