Last week for Toys for Tots drive in The Village at Castle Pines
December 1, 2018
/
/
Comments Off

on Last week for Toys for Tots drive in The Village at Castle Pines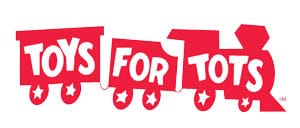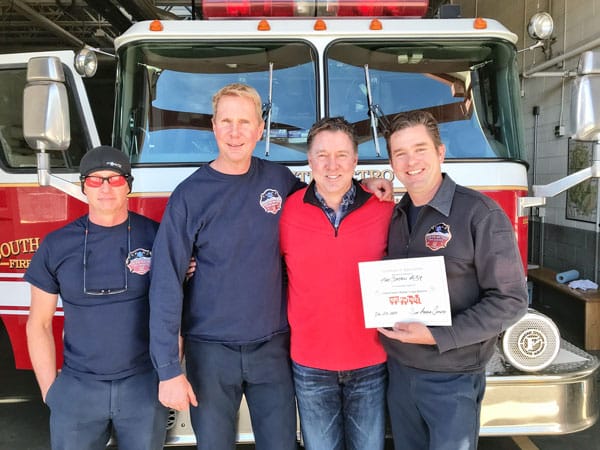 SMFR firefighters from Station 39 partnered to help bring joy to children in need during the holiday season. They are pictured here with program organizer Louie Lee.
Information and photos provided by Melanie Lee
Last year, The Connection featured a story about Village residents Roger Ryman, Louie Lee and Rob Brooks and their efforts to re-energize a tradition of collecting toys for Toys for Tots in The Village community. Thanks in part to the generous support of our readers, their efforts were very successful. So much so, that the tradition will continue through December 9, with Lee leading the charge.
"We are so proud of our neighborhood support for the Marines and Toys for Tots," stated Lee. "We are hoping to surpass last year's tremendous effort."
Toys for Tots is a U.S. Marine Corps Reserve charitable program that has been around for more than 70 years and provides toys to disadvantaged children. The Village drive helps to ensure the program meets the needs of all who request assistance.
While many Toys for Tots programs serve children up to age 12, there is also a need to service teens. Gift cards are ideal because you can pick a few up at the neighborhood grocery store without having to venture out too far. If you have a gift card(s) to donate, call Melanie Lee at 303-549-5602 to arrange for pick up. However, if you are in the shopping mood, suggested gift items are those that are non-gender specific and appropriate for most ages (like sports balls or art supplies).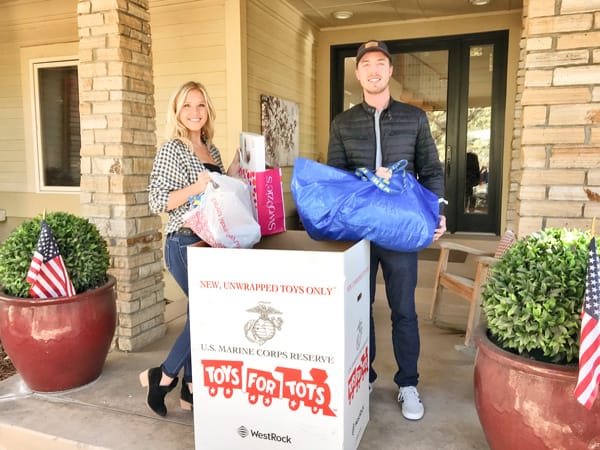 Castle Pines Village residents Ashley and Michael Mercer dropping off toys at the Lee residence as part of the Toys for Tots collection campaign.
Toys must be new and unwrapped and can be placed in the bins positioned at the following locations by December 9: South Metro Fire Rescue (SMFR) Station 39, located at 475 W. Happy Canyon Road; The Lee's home, located at 427 Castle Pines Drive South in The Village; or Rob Brooks' home, located at 2920 Cliffside Court in The Village.
Other approved drop-off locations in the 80108 ZIP code include LIV Sotheby's International Realty – Castle Pines, located at 858 W Happy Canyon Road and also 482 W Happy Canyon Road; 24 Hour Fitness, located at 5745 New Abbey Lane in Castle Rock (Promenade); and Les Schwab Tire Centers, located at 5715 New Abbey Lane in Castle Rock.
For additional questions about the program, visit www.toysfortots.org or contact Louie Lee at 303-549-5602 or Louie.Lee@Live.com.