Best young adult reads of 2018
December 1, 2018
/
/
Comments Off

on Best young adult reads of 2018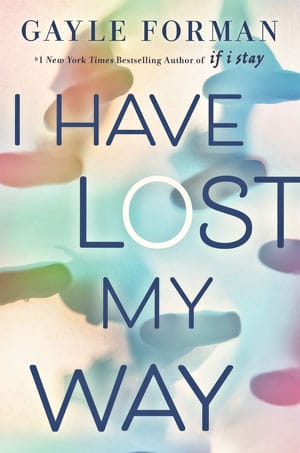 By Catalin Varela
This past year was full of some really great books for our young adult (YA) audience. Here is a roundup (in a nutshell) of a few popular reads this past year.

"I Have Lost My Way" by Gayle Forman
Gayle's novel follows three souls who are faced with adversity and challenge. After crossing paths with each other, they help each other move closer to their true identities and understand acceptance. This novel is written from the three different perspectives over the course of just one day.
Praise
"Elegant and understated . . . A celebration of the lifesaving power of human connection." – Publishers Weekly
"Glimmer of Hope: How Tragedy Sparked a Movement" by The March for Our Lives Founders
This novel depicts the terrible shooting incident at the Marjory Stoneman Douglas High School in Parkland, Florida earlier this year. It is told from the perspectives of different people involved. The book radically speaks to pain and loss and how it can inspire positive action.
Praise
"This collaborative collection of essays by friends and family of Parkland victims exudes optimism and conviction…a must buy." – School Library Journal
"Meet Cute" by Various Authors
Meet Cute is a heart-melting collection of "how we first met" accounts from some of the most popular YA authors today. You can't read this one without a smile on your face.
Praise
"…An enjoyable and diverse collection that never feels repetitive, despite the stories' shared thematic underpinnings… All 14 leave just enough magic and mystery to inspire readers to trust in a little bit of fate." – Publishers Weekly
"The Summer of Jordi Perez" by Amy Spalding
Gay fashion blogger Amy lands the most incredible summer internship…and meets her dream crush who has also landed this internship. They are both falling for each other while competing for the one permanent job spot. This novel is full of drama, romance and is anything but boring.
Praise
"The Summer of Jordi Perez is a confectionary delight. From lovely romantic date nights to secret makeout sessions to utterly relatable friend drama, this is the happy queer-girl romance I've been longing for since I knew enough to long for happy queer-girl romance." – Robin Talley, New York Times bestselling author