Local woman wins Parent's Choice award for innovative DVD
December 1, 2009
/
/
Comments Off

on Local woman wins Parent's Choice award for innovative DVD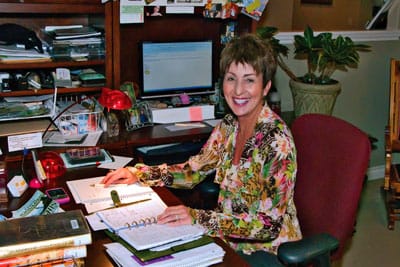 Article by Anthonette Klinkerman with photo by Tim Gamble
Sue Lee, a Castle Pines Village resident, recognized the opportunity for a new kind of education when she left the elementary classroom and began teaching adults life management skills. "I was teaching little boys and girls in grown-up bodies," she said, and identified a need for younger age groups to be exposed to what she calls "E.Q" skills. "E.Q. skills" are a person's emotional intelligence skills. Lee stated, "E.Q. skills allow you to put your I.Q. to work."
Lee developed a DVD program designed to bring E.Q. skills to children. She and two partners raised $500K to create the program, but ran out of funding at a critical juncture. This did not stop Lee- she simply took what they had and began handing it out. She believed she would find the right audience, so from parents to teachers to administrators, she kept repeating her message. In April she submitted her "I Believe in Me" DVD to the Parents' Choice Awards, which eventually resulted in a Silver Award.
Since then, Lee has been invited to speak at the Colorado PTA Association's annual event, as well as to speak for the Colorado Association for the Education of Young People.
"I'm still pinching myself," Lee chuckled. She recounted her younger days, noting that she did not have an indoor bathroom until she was 12 years old. "I'm a Cinderella story. My family should have been on welfare many times over." A car accident nearly took the lives of her entire family, but her mother never stopped seeing wonder in the world and taught Lee and her siblings to do the same. Lee said she is proud to have taught her own sons the same skills.
The "I Believe in Me" DVD asks children to observe, interact, and participate. For example, a child watching will hear a song or ditty such as "Be good, be kind, be nice," and then will be asked by the on-screen kids to repeat it. What is unique is Lee's use of color being used metaphorically to help deliver the messages. Both the left and right brain hemispheres are activated, which teaches children to listen differently when introduced to a concept such as "chili-pepper red" and shown pictures of familiar items such as a wagon, a piece of licorice, and a ball.
A grandmother she knew approached her to tell her about an incredible event that resulted directly from the DVD program. The woman's grandson applied his new knowledge directly when his mother and father were arguing, and moved right in between them, and said, "Be good, be kind, be nice."
Making the connect between positive emotions, thoughts, words and actions moves people to where they want to be. "The most important conversation in any given day is the one you have in your head," stated Lee. "Why not have it be 'I can' rather than 'I can't'?"
For more information, visit www.ibelieveinme.tv.