Lost and Found Pets Listed at www.cpnhoa.org
December 1, 2008
/
/
Comments Off

on Lost and Found Pets Listed at www.cpnhoa.org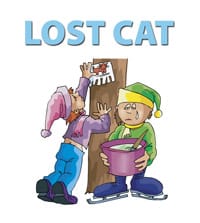 Lost of found a pet in the community? No tags or other identifying information? Make sure to check the Castle Pines North (CPN) web site to see if someone has reported the missing pet.
The home page of www.cpnhoa.org has an icon that directs users to all "lost and found" pet listings. Residents who have lost or found a pet can send an e-mail to Contact by email with a description of the pet, the date it was lost or found, and any other important details.
To date, dozens of CPN pets have been returned to their homes by utilizing the community web site and individual neighborhood e-mail send program.

Be a Responsible Pet Owner – Observe Leash Laws
The City of Castle Pines North follows the Douglas County ordinance for requiring dogs be on a leash. Controlling a dog by voice command is not considered synonymous to a leash. Any dog running free in the community is subject to impoundment by a Douglas County Animal Control Officer. The at-large dog will be held no less than five days and the owner will be fined $15, plus boarding fees incurred.
Keep pets and other homeowners safe on trails and in open space areas. Make sure dogs are leashed when outside of fenced areas. To reach the Douglas County Animal Control call 303-660-7529.