June 1, 2019
/
/
Comments Off

on Mission: Wolf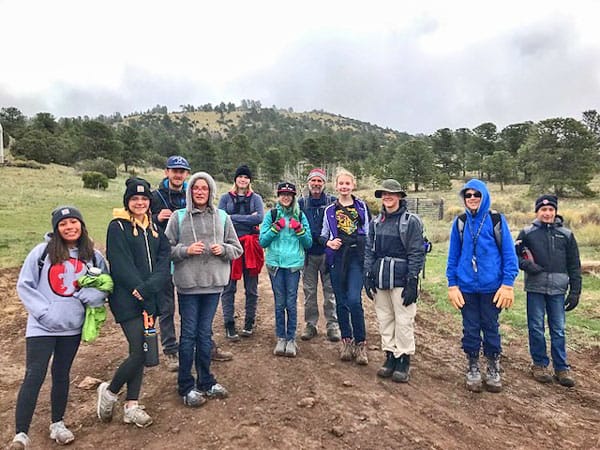 Despite the cold weather, enthusiastic DCSM students geared up for a full day of road repairs. The project was one of many landscape projects during their time at Mission: Wolf.


By Julie Matuszewski; photos courtesy of DCS Montessori
DCS Montessori seventh and eighth graders received a hands-on experience which left a lasting impact on each student. As part of their service-learning curriculum, 20 students spent five days volunteering at the Mission: Wolf in Westcliffe, Colorado. Mission: Wolf is a nonprofit organization which focuses on sustainability while connecting people with nature using hands-on experiential education.
At Mission: Wolf, these students were inspired to become stewards of the earth. While Mission: Wolf provides a home for rescued wolves and horses, it creates opportunities for growth through community service and personal interactions with animals. Mission: Wolf values education, sustainability, and improving relationships between people, animals and the world around them.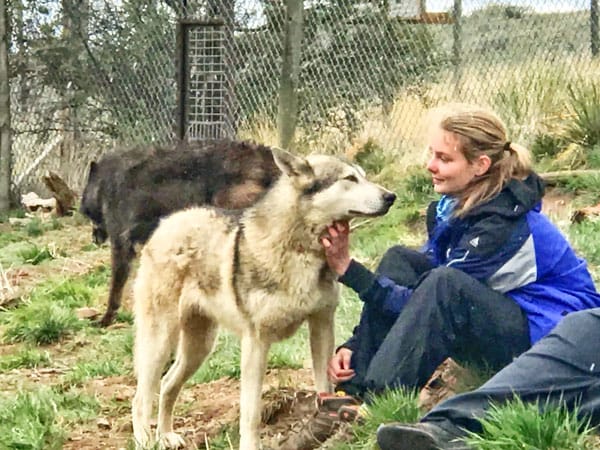 Kyla Turner received special attention from the leader of the pack.
Group leader Erika Tinker said their goal was to volunteer at Mission: Wolf, provide community service for the rescue organization, learn about wolves and experience outdoor education and camping in state forest land. Students helped with various landscaping projects and fire mitigation work as the organization almost had to evacuate last summer from nearby wild fires. Students also met the ambassador wolf pack. Erika shared that being near the wolves was a special experience. Students were taught basic body language and animal behavior which is the key to peaceful coexistence.
Although the trip was shortened due to Rocky Mountain spring weather, it was still a valuable experience for all of the students. Many learned how to put up a tent, cook in a camp kitchen, and build a fire for the first time. Experiential education is at the heart of Mission: Wolf. No lecture can replace hands-on experience and the lasting impact it created.