New Douglas County officials take oath
February 1, 2015
/
/
Comments Off

on New Douglas County officials take oath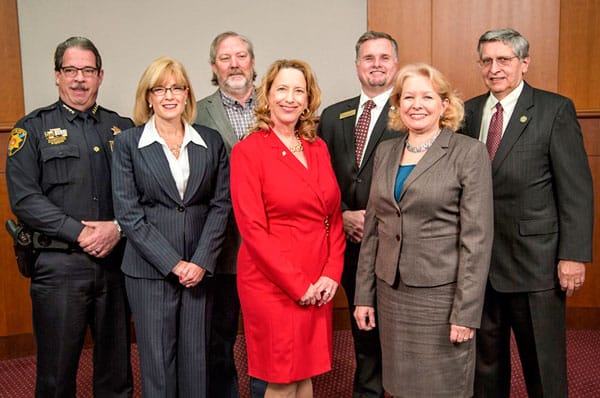 Seven Douglas County officials were sworn in to their respective elected offices on January 13 by 18th Judicial District Judge Paul King. From left: Sheriff Tony Spurlock, Treasurer Diane Holbert, Surveyor Robert Snodgrass, Assessor Lisa Frizell, Commissioner David A. Weaver, Coroner Jill Romann, and Clerk and Recorder Merlin Klotz.

Information provided by Douglas County
Seven Douglas County officials elected in November 2014 took the oath of office January 13 at the Philip S. Miller Building in Castle Rock, with 18th Judicial District Judge Paul King presiding.
For the first time in County history, the swearing-in ceremony was broadcast live over the Internet. It remains available for viewing at http://www.douglas.co.us/elected-official-swearing-ceremony-january-13/.