November 1, 2021
/
/
Comments Off

on RHMS parents serve lunch
By Celeste McNeil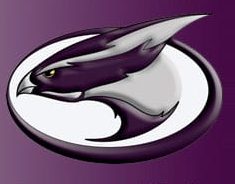 Parents at Rocky Heights Middle School (RHMS) are volunteering in new ways this year – they are helping in the cafeteria with the lunch service. Typically, middle schools require less parent involvement and volunteer opportunities than elementary schools. Teachers don't ask for parents to come help with classroom chores like filing, or helping individual or small group students with reading, math, or spelling like many elementary school teachers.
A trifecta of circumstances led to this new volunteer opportunity for middle school parents. With the return to full capacity this year, but still needing to be careful and physically distance when possible, lunch is more crowded than it was last year. The extension of the free lunch program also has less students bringing lunch from home. This creates longer lunch lines, and more time an individual student is waiting for their food. The national labor shortage also contributes to the need for additional help with the Nighthawk lunch service.
"The cafeteria staff has been able to keep our cafeteria functioning at a very high level, but we've noticed a significant increase in the number of meals being served to kids. That increased volume in a school of our size has an immediate impact, and we wanted to get creative to help move the flow of traffic through the student lunch lines as quickly as possible," said RHMS Principal Chris Cooke.
Foreseeing this opportunity, administration, kitchen staff and the parent volunteer coordinator collaborated with the district nutrition services to solve the problem before the school year began. Lunchroom help was added to the volunteer opportunities available to parents when they registered their children in late summer. Parent volunteers are screened by the district prior to helping. Once cleared, they are welcome to help in any capacity the school needs.
Parent volunteers are not trained or qualified to work with hot foods or food prep, but they have been instrumental in helping with the prewrapped cold offerings. Parents help keep the grab-and-go food cases stocked and keep kids moving through the cashier lines.
Thinking creatively helped solve the problem but the immediate and positive response from parents was critical. When the word got out about this volunteer opportunity, "our community immediately answered the call. The extra line our volunteers are able to open has already made a huge difference in the time it takes to get our kids through the lunch line. We are blessed to be part of such a supportive community," said Cooke.