Rocky Heights Middle School welcomes new principal
August 1, 2019
/
/
Comments Off

on Rocky Heights Middle School welcomes new principal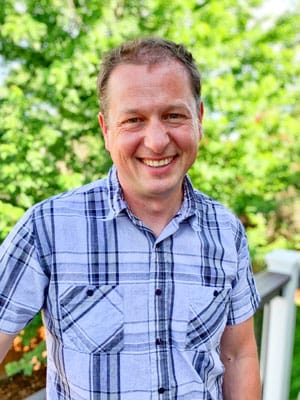 Chris Cooke is the new principal at RHMS.

By Celeste McNeil; photos courtesy of Chris Cooke
Rocky Heights Middle School (RHMS) embraces change as the 2019-2020 school year begins. Chris Cooke returns to RHMS as principal. Cooke was on staff at RHMS when it opened 16 years ago. He taught science and technology and held leadership roles for eight years. Then Cooke moved to Cresthill Middle School (CMS) in Highlands Ranch as assistant principal. While at CMS, Cooke absorbed and internalized additional leadership skills.
Cooke understands the nuanced growth and struggle of adolescents and he thrives in "creating a dynamic learning environment where kids leave at the end of the day feeling proud of the day they are heading home from, and ready to get after it again tomorrow." This delicate balance of knowing when to push and when to support is achieved only through building trusting relationships between students and teachers. It requires transparency and awareness to know each student – their thresholds and strengths – to help keep everyone in their sweet-spot of learning. "I believe in building strong relationships, I believe in the power of adolescent learners, and I believe in the duality of helping students to experience the joy of understanding and the gift of struggle," stated Cooke.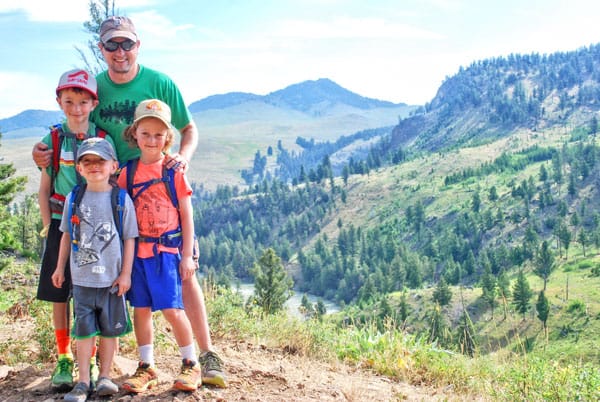 Chris Cooke and his kids enjoy time outdoors.
Cooke is excited to rejoin the RHMS family. Executive Director of Schools for Douglas County School District Cory Wise described Cooke's passion for RHMS in an email to parents. "This is Chris' dream job. He only applied at one school for a principal position, Rocky Heights Middle School. This is where he wants to be. He is all in and you will find his desire to build relationships with students, families and staff will only strengthen the community pride and family feel that permeates RHMS."
Returning to RHMS, Cooke is coming full circle and he can't be more thrilled. "I have dedicated my 19 years of experience to middle-level education and consider myself to be a 'middle school guy.' As a member of the original staff, I am deeply committed to the community, students, staff and mission of RHMS. Reconnecting with the team at Rocky Heights is a homecoming for me that has been eight years in the making. It is hard for me to speak to the excitement I feel for connecting … and reengaging in a dynamic educational environment that keeps kids at the heart of every interaction. I have a deep connection to the core beliefs, history and future of this amazing school."