RTD introduces simplified fares, low-cost day passes
January 1, 2016
/
/
Comments Off

on RTD introduces simplified fares, low-cost day passes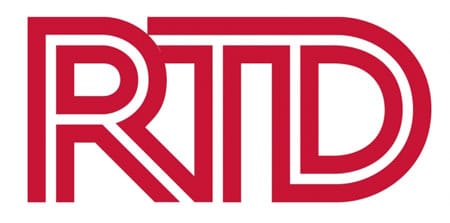 Submitted by Regional Transportation District
The Regional Transportation District (RTD) will implement a new fare structure effective January 1 designed to streamline the way passengers pay for trips across the agency's expanding transit system.
New features include day passes offering riders unlimited trips through the entire service day for the cost of a single round trip; simplified rail zones; a flat $9 fare for services to and from Denver International Airport; printers aboard buses for day pass purchases; and reclassified bus routes to simplify service categories.
"Our agency has spent a lot of time working with the community to develop what we think is the best fare structure for the growing Denver metro area," said RTD Interim General Manager and CEO David Genova. "Next year [2016] will be historic for RTD with the opening of five new transit lines. We urge everyone to be ready for our implementation of new fare policies."
To prepare for the changes, RTD is asking passengers to "know your fare" before the new policies take effect. Riders should look into the best way to get to their destination, how much it will cost, and where to buy the appropriate fare media. RTD's new fare structure stems from a nearly two-year process that included extensive public engagement across the eight-county Denver metro region.
"The public gave great input, RTD listened, and now we have a simplified, more equitable fare structure that will help connect people with our system and to one another across the metro area," said RTD Board of Directors Chair Chuck Sisk.
Discounted fares are available for seniors 65+, individuals with disabilities, Medicare recipients, and elementary, middle and high school students ages 6 to 19. Proof of eligibility must be provided when boarding. Active duty members of the U.S. military currently ride for free on all RTD services. Learn more about discount fares, proof of eligibility requirements and special discount cards by calling 303-299-2667.
Riders can purchase one-way tickets and day passes aboard buses or at ticket vending machines at rail stations. They can also buy fare products at Union Station, Civic Center Station, DIA, Downtown Boulder Station, and Boulder Junction at Depot Square Station.
Select King Soopers and Safeway stores also sell RTD fare products, including 10-Ride ticket books, Access-a-Ride ticket books, day-pass ticket books, and monthly passes.
In addition to introducing new fares, RTD will open five transit corridors in 2016 and launch a pilot of its new MyRide smart card program. RTD's newest fleet addition is the U.S. 36 Flatiron Flyer bus rapid transit system, which opens January 3. Customers will have the opportunity to try the new service at no cost on January 4.
RTD's mission is to provide safe, clean, reliable, courteous, accessible and cost-effective bus and rail services in the eight-county district, and fulfills 100 million passenger trips annually. The public transit agency is creating a larger, better and more accessible system through innovation, public-private partnerships and transit-oriented communities. For additional information, visit www.rtd-denver.com.