Sage Canyon students learn about the circle of life
May 1, 2015
/
/
Comments Off

on Sage Canyon students learn about the circle of life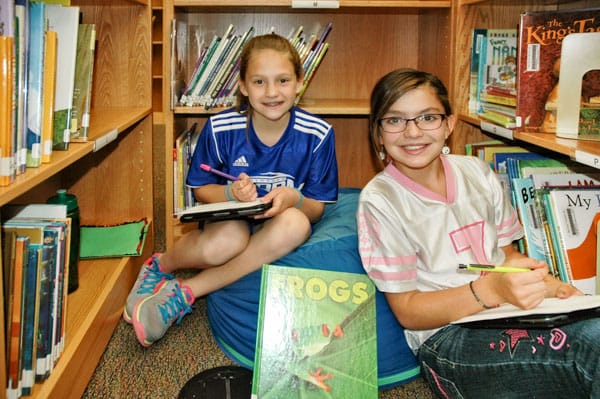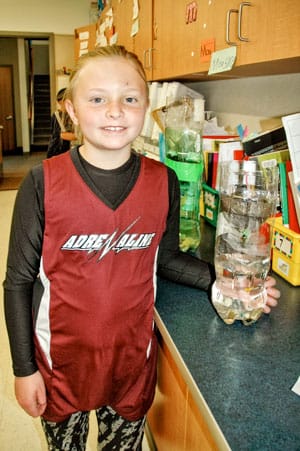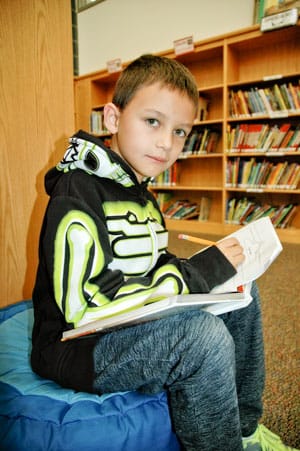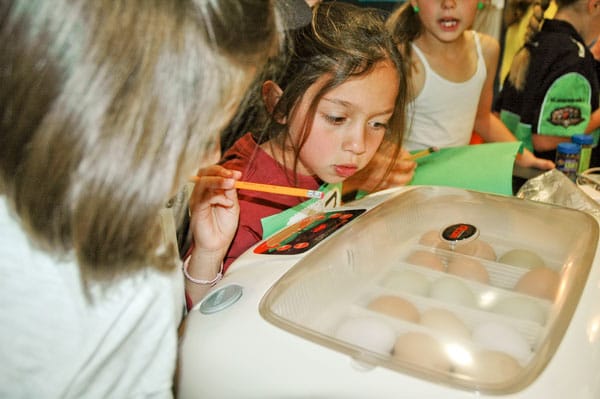 Frogs, and chicks and fishies, oh my! Students at Sage Canyon Elementary are hatching chickens, and learning about the care and feeding of insects and amphibians through the school's "Circle of Life" unit. The lessons teach third graders about the life cycle of various species and provide hands-on opportunities for learning.

Article and photos by Lisa Crockett
A small lab set up at the back of the Sage Canyon Elementary library is cause for a lot of excitement for third graders at the school. On a warm and quiet counter, students are observing chicken eggs waiting to hatch, tadpoles growing into bullfrogs, and tiny ladybugs, meal worms and praying mantises just starting out their lives.
"We're learning about the life cycle by using the scientific method," said Jordan Bard, a student in teacher Nancy Mann's class. "The things we're learning are things we might need in real life."
Having a living, breathing component to what might otherwise be a dry abstraction helps engage students and get them excited about science and exploration.
"We are teaching the kids that everything has a life cycle, that everything is born, it lives and it dies," said Mann. "It's a hard concept for kids, but they love this project. It also helps them to see things like the different lengths of life cycles and prompts them to ask interesting questions."
Students also used two-liter bottles to construct "eco-towers," self-contained ecosystems containing both aquariums and terrariums to illustrate for students how species are interdependent on each other.
"This project is all hands-on," said Mann. "The kids come up with their own questions and find ways to answer them on their own. It's an exciting way for them to learn."