Sage Village annexation, other development projects green lighted by City
May 1, 2016
/
/
Comments Off

on Sage Village annexation, other development projects green lighted by City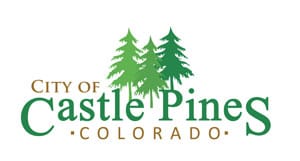 By Lisa Crockett
Last month, the Castle Pines City Council held a hearing to determine whether or not the land on the northwest corner of I-25 and Castle Pines Parkway, known as Sage Village Properties, was eligible to be annexed into the City of Castle Pines. The land, comprised of what is currently zoned as three residential lots, was determined to meet the objective criteria for annexation outlined in state law. The annexation process now moves on to determining how the land will be zoned, changing its long-standing residential status to commercial land.
"The proposed zoning for the land will be presented to the planning commission, likely by the end of June," said Sam Bishop. "Once the planning commission approves it, it will be presented to the City Council. If they approve it, the land would be annexed into the City at the same time."
Bishop anticipates the annexation matter is likely to be decided by the City Council in late July.
The land is currently vacant, located behind the sound wall along I-25, adjacent to the Beverly Hills subdivision. Because it is located along the freeway exit, it is a natural for so-called "gateway features," – signage and landscaping as outlined in the City's recently-approved Comprehensive Plan. Last month, City Council ratified the Comprehensive Plan, a broad-based visioning document that will guide development and decision making in the city over the next 20 years.
In other development news, a preliminary plan and a final plat in Castle Pines Town Center were approved by the City Council last month. Plans for those projects include land for a regional park, a school, and a phase of development which includes 140 single-family homes.
For more information about the Sage Village annexation, the City's Comprehensive Plan, or Castle Pines Town Center, visit www.castlepinesgov.com.