Sharing stories of transformation
December 1, 2017
/
/
Comments Off

on Sharing stories of transformation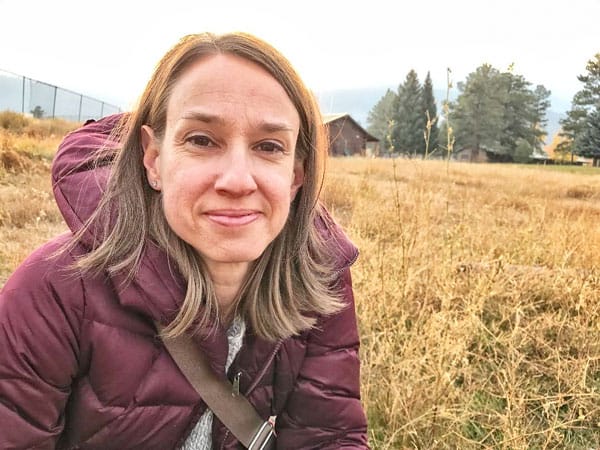 Amie Chitwood of Castle Pines at the Adventure Unlimited Ranches in Buena Vista, CO. The organization operates summer youth camps, adult and family programs and a secular program called 100 Elk Outdoor Center. Chitwood shares stories about experiences participants have had in the programs as part of marketing for the organization's Foundation.


By Lisa Nicklanovich; photo courtesy of Amie Chitwood
Through Amie Chitwood's journey to where she is today, she said she always had a thought in the back of her mind that she wanted to work at something more meaningful.
Chitwood grew up in Southern California, and after earning an art history degree from UCLA, she worked in an art gallery in Laguna Beach. She quickly realized selling was not her thing. Chitwood learned she had writing and editing skills when she worked as an assistant in an "intense, highly protocoled office." After moving to Colorado in 1998 with her husband Steve, Chitwood worked her way up to managing editor of a plastics trade magazine, then managing editor of Mines magazine and assistant director of communications at the Colorado School of Mines Alumni Association. What Chitwood realized she enjoyed most were the human-interest stories.
Now, Chitwood applies all those years of crafting her writing and editing skills to sharing experiences participants have had at Adventure Unlimited's camps and programs. Adventure Unlimited is a faith-based organization that serves youth, adults and families. Chitwood shared a story about a boy who had come from a tough background and was part of the organization's youth program. Chitwood said, "His life was very challenging, and he had attempted suicide. He saw friends in the youth group right after getting released from the hospital, and they told him what they loved about him and prayed with him. The friendships and connections he made completely lifted him out of that despair."
Sharing stories of transformation is Chitwood's favorite part of her job, but she said she also loves the technical side of strategizing the marketing for the organization's Foundation.
Chitwood and her family moved to Castle Pines two years ago from Highlands Ranch. "What I've loved about coming to Castle Pines is more of a sense of a close-knit community." Chitwood helped organize a block party for her street to bring everyone together and said, "I'm so grateful for how connected I felt to our block."
With a grin, Chitwood said, "I like a structured life and to know what's happening and have things fall into place. When you have two energetic kids, you have to learn that isn't always going to be the case." Chitwood and her husband adopted brothers, Atticus and Abraham, from Ethiopia in 2008. "They have completely changed our world in lots of wonderful ways, taught us how to be parents and as all parents know, we are learning patience and flexibility."
Chitwood added, "It has been quite a journey to get me to the place where I have the right work-family balance and am doing work I enjoy."
For more information about Adventure Unlimited, visit www.adventureunlimited.org.