Small Victory in a Big Sky – Part 150 Ruling Favors CPN
October 1, 2008
/
/
Comments Off

on Small Victory in a Big Sky – Part 150 Ruling Favors CPN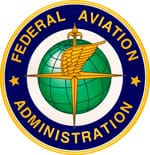 by Terri Wiebold
For residents in Castle Pines North (CPN) who have been following the Centennial airport Part 150 Noise Abatement Study for the past several years, the wait is over. In August, the Federal Aviation Administration ruled on the Airport Authority's 12 recommendations, approving eight and denying only four.
The FAA findings are great news for CPN residents because the recommendation that would have departing aircraft fly a route south four miles before turning – essentially putting the aircraft directly over CPN during the noisiest part of the flight – was denied.
According to Centennial Airport executive director, Robert Olislagers, most of the recommendations that were not approved either require a Part 161 cost/benefit analysis or were rejected due to air traffic safety concerns.
"We are pleased with the approval of the noise monitoring system, which will allow us to better track aircraft and their impact on our surrounding communities," said Olislagers. "The Record of Decision also allows us to move on to the next phase of the Part 150–implementation–as well as apply for funds to study impacts on neighborhoods that did not exist when we started the study nearly 10 years ago."
The purpose of the Part 150 Study was to identify existing and future projected aircraft noise levels at Centennial Airport. The study evaluated the impact on the nearby environment; proposed changes in aircraft operations and facilities to reduce noise without affecting aircraft safety; recommended and encouraged compatible land use in undeveloped areas; and established procedures for implementing and regularly reviewing the program.
"We have been following and offering input on the Part 150 Study for the past several years, and we are gratified with the FAA's ruling as it pertains to Castle Pines North, said Mayor Maureen Shul. "This does not mean we will not hear aircraft overhead, but it will go a long way in reducing the level and amount we do hear."
To read more about the Part 150 Study, go to www.cphoa.org or to view the FAA's complete findings, go to http://www.cpnhoa.org/pages/news/articles/2008/qtr3/noise.htm.