October 1, 2008
/
/
Comments Off

on Survey Says…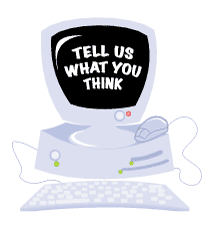 by Lane Roberts
One of the primary goals of the Castle Pines North (CPN) Master Association is to provide communication to the 3,300 residents within the community. This goal is accomplished through three main communications tools including: community-wide e-mail alerts, the CPN website (www.cpnhoa.org) and CPN's bi-monthly newspaper, The Connection.
Recently, the CPN Master Association conducted an informal research survey to determine which communication tools are the most effective. More than 500 residents responded to the survey, answering 10 questions about communication methods used in CPN.
As of press time, the results of the survey showed that 51.4 percent of residents prefer to receive information about the community in e-mails alerts. Ninety-two percent of those surveyed said CPN e-mail alerts include "valueable" information. How often do CPN residents prefer to receive community e-mails? The results were a tie at 38 percent for "once a week" and 38 percent for "anytime."
The CPN website is read on average once a month by 42 percent of those surveyed. The survey also showed the CPN website is easy to use (56.7 percent), has current information (47.2 percent), and is a useful tool in which to receive information (59 percent.)
Is The Connection a vaulable communication tool? According to 79.3 percent of those surveyed, the newspaper is of value. Surprisingly, more than 52 percent would prefer to receive the newspaper on a monthly basis. Since its inception, The Connection has been a bi-monthly publication.
Which sections of the paper are the most popular?
Seventy-five percent always ready development updates and 59.6 percent always read the CPN event bulletin board. Other popular categories included the Metro District news, neighborhood HOA news, City Council news and safety information.
Three categories that were "sometimes" read included Letters to the Editor and Business Spotlights. In addition, 33.2 percent never read the School Scoop section.
As a result of the survey, these three sections have been eliminated from the newspaper.
How do CPN residents rank the importance of communciation tools?
Here are the results:
Very important – E-mail Alerts – 77.9%
Very important – The Connection – 43.8%
Important – CPN website – 36.9%
Here are a few of the hundreds of comments received:
"We have a great association. You do well in keeping us informed and asking for our opinions and input. You actually implement the homeowners' ideas. I know of a few corporations who should do the same with there work force, but don't, and now they are a failing business."
"Email alerts need to be more relevant, less frequent, and not be repetitive…"
"I feel that the main problem with "The Connection" is that the information isn't timely enough. The information is valuable, but can be put on a website much quicker and much more cheaply."
"I am always amazed of how much work is being done to keep us informed. Thank you."
The survey will remain on the CPN web site for a few more weeks. To take the survey, go to www.cpnhoa.org and click on "Tell Us What You Think."