T-Mobile Flag Pole Completed
August 1, 2006
/
/
Comments Off

on T-Mobile Flag Pole Completed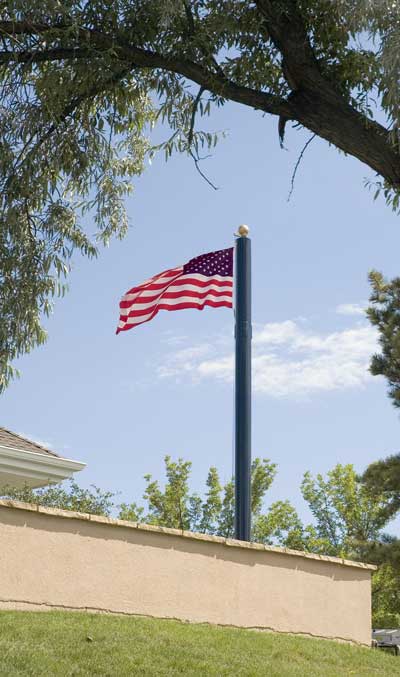 by Terri Wiebold
After many months of planning, design, and re-design, the T-Mobile cellular flag pole at the Castle Pine North (CPN) Community Center is finally complete. The Community Center, located at the corner of Castle Pines Parkway and Yorkshire Drive, was selected as the site for the new tower because it was a high spot in the area, ideal for improved coverage.
According to T–Mobile representative, Denise Gibbons, residents should experience better coverage by the end of July. "There won't be any bells or whistles to let you know the tower is on-line," Gibbons said. "Coverage will just be better."
The new tower internally houses T-Mobile equipment, including a state-of-the art 911 router. This advanced technology helps emergency dispatchers triangulate the location of a person placing an emergency call in the event that the caller does not know the address or location at which assistance is needed. This is often the case with motorists calling from a cellular phone.
The flag pole will be illuminated with a directional spotlight and will fly a standard-sized American flag with the Colorado flag below it. On recognized holidays, a 10 x 15 foot American flag donated by a local CPN resident (see article on page 13) will be flown.
Special thanks to the Douglas County Planning and Community Development Department, the Castle Pines North Metro District, the Castle Pines North Master Association, and T-Mobile for making this long-awaited project a reality.