Taller tower in The Village?
July 1, 2018
/
/
Comments Off

on Taller tower in The Village?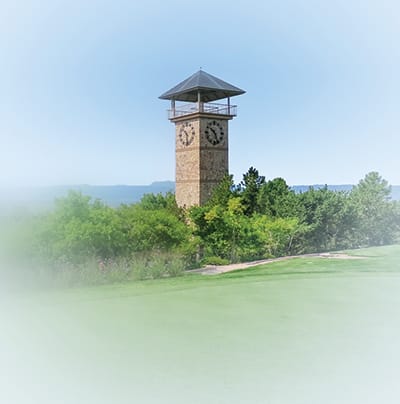 By Terri Wiebold; courtesy photo
Castle Pines Golf Club, Inc. has submitted a Planned Development (PD) amendment that would establish a GCCH Planning Area over the existing clubhouse and parking area. The amendment proposes to replace the existing observation tower (approximately 78 feet in height) at the clubhouse adjacent to Hummingbird Drive, with a new tower approximately 92 feet from grade (maximum of 110 feet). According to Mike Tobler of Civil Design Group, Inc., "The tower will increase in height, but the overall aesthetic of the tower will remain the same." The amendment also allows for additions to the existing clubhouse to include a fitness center and wine cave.
Neighboring community referral comments are due by July 2, and the PD amendment will have both a Planning Commission and a Board of County Commissioners hearing. The applicant is required to provide both published and posted notice of those hearings when a date is given to them, although as of press time, these had not yet been scheduled.
To review the project, visit douglas.co.us and click on "Project Records Online" at the bottom of the landing page, then "Planning Project" (top search result) then scroll down to "Project Search" and then enter the "Project Number" ZR2018-012. Additional questions may be directed to Douglas County Principle Planner Matthew Jakubowski at mjakubow@douglas.co.us.