The Bundt Shoppe opens second location close to home
January 1, 2013
/
/
Comments Off

on The Bundt Shoppe opens second location close to home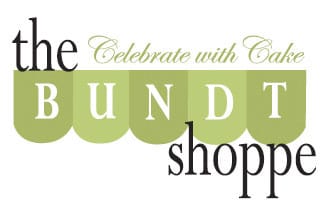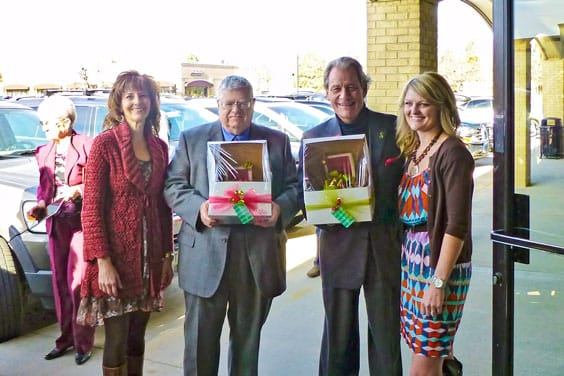 The Bundt Shoppe, a popular cake bakery in Castle Pines, opened a
second location in Greenwood Village in November. Bundt Shoppe owner Pam Randall (left) greets Greenwood Village Mayor Ron Rakowsky (at left) and Cherry Hills Village Mayor Doug Tisdale. Store manager Rachel Randall is at right.
By Lisa Crockett; photo courtesy of The Bundt Shoppe
The Bundt Shoppe, a popular cake bakery in Castle Pines, opened a new location in Greenwood Village in November, just in time to feed hungry customers during the busy holiday dessert season.
"We thought it was time to expand; we had several customers request that we open a location father north," said Pam Randall, co-owner at The Bundt Shoppe. "We're excited that the new location is in a high-traffic area and the store is a large space with room for us to grow. At the new location, we've seen some familiar faces and lots of new ones. Word is getting out."
The new Bundt Shoppe is on University Boulevard in the Cherry Hills Marketplace, just a quarter of a mile from The Streets at SouthGlenn shopping area. The new Shoppe is in the same shopping center as the Rebel Boutique, a clothing store owned by fellow Castle Pines businessperson Robyn Appel.
"Robyn has been really supportive of us, and we're able to do some cross-promotion," said Randall.
The Bundt Shoppe has been in Castle Pines for more than five years, and in that time has built a following of loyal consumers of its unique goodies. They've also become an active and important part of the Castle Pines community.
"We are involved in silent auctions and other events for many of the local schools, and we support an annual event put on by the Muscular Dystrophy Association here locally," said Randall. "When we opened our doors here, we were concerned about being in a 'bedroom community' but have had so much support. We know many of our customers by name."
As the business grows, one thing that will not change is the personal touch that comes with each dessert.
"Our philosophy is that when one of our cakes goes out the door, it's like we've been personally invited to your celebration," said Randall.
In January, The Bundt Shoppe will be celebrating the Broncos by offering 18 Bitty Bundts for the price of a dozen on the day following a Broncos victory. For more information, visit www.thebundtshoppe.com. The Bundt Shoppe is located at 7437 Village Square Drive in Castle Pines and 5910 South University Boulevard in Greenwood Village.