True You – A new beginning
January 1, 2013
/
/
Comments Off

on True You – A new beginning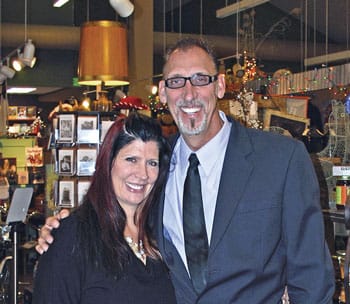 True You owner Amy Schmidt (left) and Ed Heystee (right)celebrating at True You's ribbon cutting ceremony, held by the Parker Chamber of Commerce on December 4, 2012.

By Liane Marette Davis, photos courtesy of True You, Ed Heystee and Liane Marette Davis
When one door closes, another door opens. Amy Schmidt closed the doors to Sassafrass in 2012, which she owned for eight years in Castle Rock.
Due to some life changes and her reflection on next steps and new beginnings, Schmidt opened True You, an upscale shopping emporium located in Parker on July 1, 2012.
"I took a reprieve knowing I wanted to maintain the freedom of owning my own business, working with people and the artists as a venue to sell their wares," said Schmidt. "We have a large eclectic collection of merchandise."
For many local and talented artists and entrepreneurs, this product-packed store serves as a grand showcase. True You is a delightful place filled with jewelry (for both men and women), cool home decor, custom clothing (also for men and women), furniture, books, antiques, non-traditional greeting cards, and novelties. Allow some time to linger, because there are so many charming and edgy things to see that True You is an experience. Browsing through the place makes for a great escape, soaking in the warm ambiance, smooth tunes, and positive energy it offers.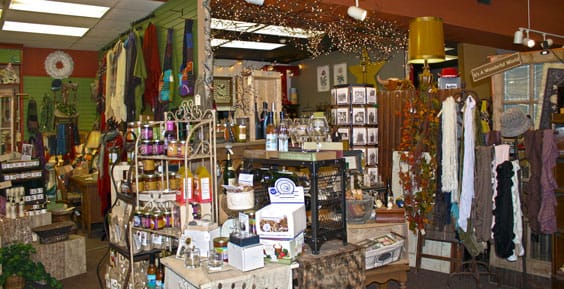 Just a glimpse of some of the treasures you will find inside by local vendors and artisans. Come check it out!
With all of the collections, it is easy to find that one-of-a-kind gift for someone, a personal item for yourself, or something unique for your home. Before you head out, don't forget to pick out a gratitude rock. Choose your rock from a basket full of colorful rocks, read the be thankful poem, and pick your own message of gratitude.
The quote I picked up on a recent shopping trip was by Brian Tracy: "Develop an attitude of gratitude, and give thanks for everything that happens to you, knowing that every step forward is a step toward achieving something bigger and better than your current situation."
I left True You with my message, my gratitude rock, my gift purchase, and a little lighter step in my walk. It made a difference in my day, and I thank them for that. The complimentary gratitude rock is their way of saying "thank you" for shopping at True You.
True You will offer creative art classes and other treats for your soul, coming soon. True You is located at 19190 East Mainstreet (on the s/w corner of Mainstreet and Parker Road) in Parker. For more information, visit www.trueyoushop.com or call 303-840-5688.
Just a glimpse of some of the treasures you will find inside by local vendors and artisans. Come check it out!