The weather outside is frightful, but it will not stop porch pirates
December 1, 2017
/
/
Comments Off

on The weather outside is frightful, but it will not stop porch pirates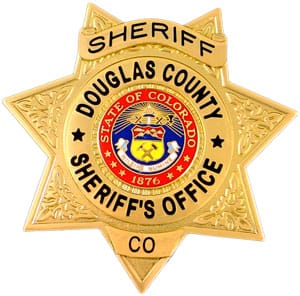 By Lynne Marsala Basche
It used to be that researching the best deals and placing orders for the perfect presents were the most stressful parts of holiday shopping. Now, however, comes the time for purchasers to wait for deliveries, and the Douglas County Sheriff's Office (DCSO) wants residents to be aware of "porch pirates."
Porch pirates follow delivery trucks and scope neighborhoods looking for packages dropped off outside of home entrances. These opportunistic thieves strike at any time of day, and no area is immune.
"Much like vehicle break-ins to unlocked cars, unattended packages left on porches entice those thieves who look for crimes of opportunity," said Public Information Officer Lauren LeKander. Consider the following suggestions to prevent porch pirates from stealing your packages this holiday season:
– Have packages delivered to work or another address where you know someone will be home.
– Arrange to be home when a package will be delivered.
– Enlist the help of neighbors or stay-at-home friends to keep a watch for deliveries.
– Request a signature in order for a package to be delivered, which may require an additional fee from FedEx, UPS and the U.S. Postal Service.
– Install security cameras. (Not only do surveillance cameras deter criminals but the footage also helps law enforcement catch thieves.)
In an effort to address package thefts, Amazon launched a new service for their Prime members in early November – Amazon Key – which is a service that allows for monitoring in-home deliveries. Customers purchase a kit that includes a security camera and special lock, and the entire delivery process is captured on film for purchasers to watch live or later. Visit www.amazon.com for more information.
The DCSO requests that all residents report suspicious activity immediately, including unfamiliar vehicles following behind delivery trucks or unknown persons lurking in neighborhoods. Call the non-emergency number at 303-660-7500. Residents can also follow community happenings by monitoring social media sites like Facebook and Nextdoor, but be advised not to use any social media platform as a primary method of reporting a crime or suspicious activity.