There is hidden treasure in Castle Pines, can you find it?
July 1, 2018
/
/
Comments Off

on There is hidden treasure in Castle Pines, can you find it?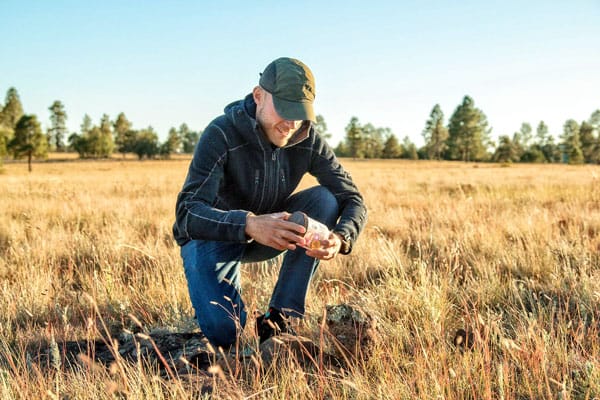 By Elise Brassell; photos courtesy of Groundspeak Inc. (dba Geocaching)
One of the many great things about living in Castle Pines is the easy access to multi-use trails. But, did you know that if you've used these trails, or even walked through local neighborhoods, you've probably passed hidden treasure many times and didn't even know it was there?
Along many trails and in outdoor spaces, there are containers of all shapes and sizes called geocaches, filled with small tokens from other people who have been there before you. They are part of Geocaching, a real-world, global, outdoor adventure that is called the world's largest treasure hunt. There are more than 3 million geocaches in over 190 countries, including nearly 3,000 hidden in the Castle Pines and Castle Rock area!
Geocaching is a game that is easy to play. Participants use the Geocaching app and/or a GPS device to navigate to hidden geocaches, carefully placed by people who are geocachers themselves.
Misty Hazard is a geocacher who has placed 20 hidden geocaches, with 12 hidden in Castle Pines. (Hint: the East/West Regional Trail is a great place to discover geocaches!) Misty completed her first Geocaching experience in Maryland. She said, "After that I was hooked. This was actually a sport/hobby I could do!"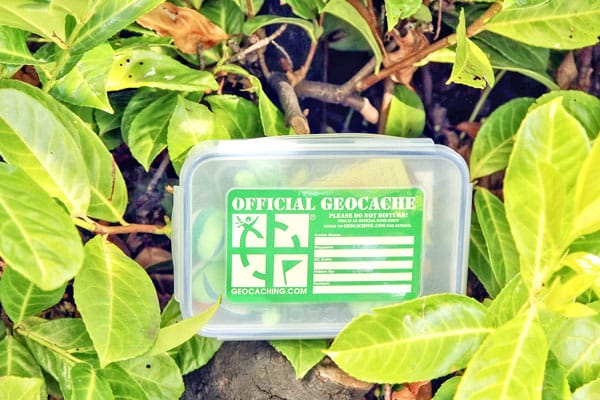 Geocaches come in many shapes and sizes, there are nearly 3,000 in the Castle Pines and Castle Rock area.
Geocaching offers a fun opportunity to be active outside and share a common experience with other geocachers around the world. Geocachers typically sign a log book within each geocache that offers a record of people from across the globe who have found the same cache. Geocaches can also include trackable items that can be removed from the geocache, logged into the Geocaching app, then deposited into another geocache. In this way, game players can see trackables as they travel the world, passed along by other geocachers of all ages. Along the way, game participants are also encouraged to "Cache In Trash Out" to keep outdoor spaces clean.
Ready to give Geocaching a try? Hazard said, "My advice to novice cachers is to talk to older cachers. Know Geocaching etiquette. This includes what you can and cannot put in a cache." To get started, visit geocaching.com. Hazard also recommends GCCO (Geocaching Colorado) on Facebook as a great place to ask questions and connect with the Colorado Geocaching community.