Timber Trail welcomes the Red Shirt Rookies
November 1, 2019
/
/
Comments Off

on Timber Trail welcomes the Red Shirt Rookies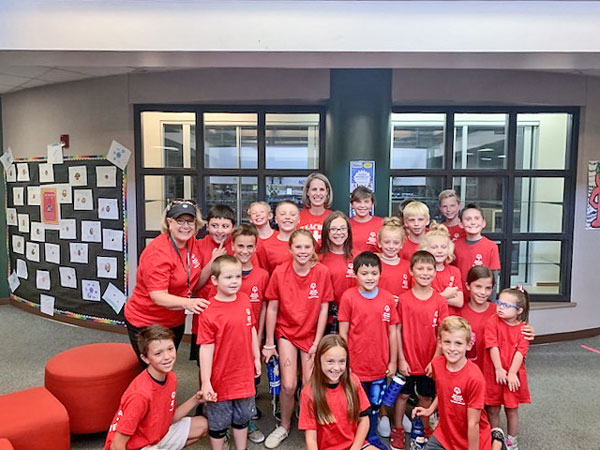 Program leaders Jane Lenz (end second row on left) and Kristen Ward Brown (middle top row) stand proud with the Timber Trail Elementary Red Shirt Rookies student athletes as they got ready to hit the field for their first soccer practice.

By Julie Matuszewski; photos courtesy of Timber Trail Elementary
Timber Trail Elementary (TTE) has adopted the Red Shirt Rookies (RSR) program which is an extension of Project UNIFY, a program run by Special Olympics Colorado. RSR enhances the skills of TTE exceptional learners not only by exposing them to athletic skills, but RSR embeds social-emotional skills, communication skills and natural opportunities for new friendships with their neuro-typical peers.
RSR helps to bring Unified Sports into elementary schools. Unified Sports joins students together on same teams to break down barriers between kids with and without intellectual disabilities at an early age by playing games and learning skills together. It was inspired by a simple principle that training together and playing together is a quick path to friendship and understanding.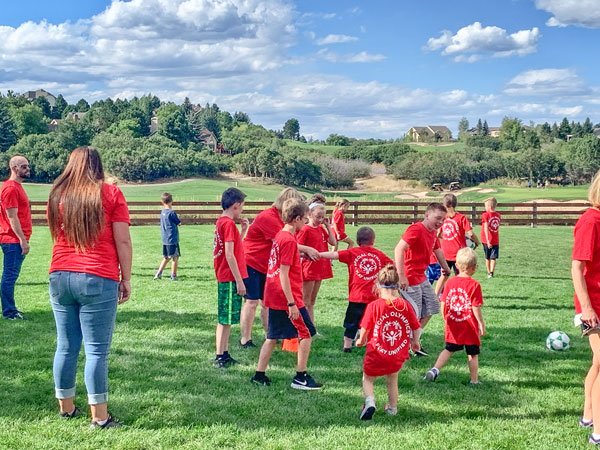 Interacting through sports, Timber Trail Elementary special needs athletes learned new soccer drills while they received a lesson on teamwork and social and personal skills. These skills will carry them through a lifetime of newfound friendships and the love of sports.

The TTE RSR program began this fall with eight athletes and 16 fifth grade student coaches. The RSR program is led by TTE teachers Jane Lenz, Kristen Ward Brown and Jessica Petau. Since the program launched, the fifth grade student coaches have gained valuable insight about themselves. One student coach wrote about RSR and how he discovered so much more about himself through his participation as a unified partner.
RSR coaches have spent the last five weeks coaching soccer and will coach basketball in the winter. Petau reflected that it has been a wonderful five weeks. Collaboration, compassion, and caring have been shown by all of the RSR athletes and coaches. Lenz added "It's these connections and experiences that make our community and our world a better place."