We need your help to become a "Paper of Record"
January 1, 2013
/
/
Comments Off

on We need your help to become a "Paper of Record"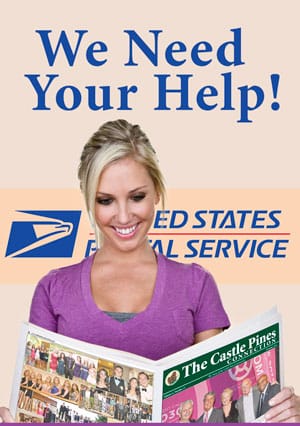 By Terri Wiebold
We need your help. The Castle Pines Connection is in the process of becoming a "Paper of Record" for the community. This will allow you to be better informed about important legal notifications which can, after certification, be placed in your community newspaper. We can't do it without your help.
We are almost there. In order to accomplish this, we must demonstrate to the U.S. Postal Service that our readers – you – want to continue receiving the paper. The U.S. Postal Service requires a voluntary subscription rate (either paid or free) of at least 50 percent to ensure that the legal notices are posted in a publication with a dedicated readership.
PLEASE take a moment and simply check the "yes" box on the enclosed voluntary subscription form.
Our commitment to maintain a stellar content-to-ad ratio has ensured that our readers are getting a paper full of stories, information, and photos, and not just ads. In the 43 issues we have produced to date, all have more than doubled the U.S. Postal Service requirements for content-to-ad ratio for a paper of record. The only remaining step is for you to mail in your response card. We have included a self-addressed stamped envelope for your convenience. Please respond today!
We want to be your voice. The Castle Pines Connection is a free, non-subscription publication with distribution spanning the entire 80108 zip code and portions of the 80109 and 80104 zip codes, as well as many other small unincorporated areas of Douglas County. If you live in the City of Castle Pines, we are your newspaper. If you live in Castle Pines Village, we are your newspaper. If you live in Surrey Ridge, Charter Oaks, Beverly Hills, or Oak Hills, we are your newspaper. If you live in Happy Canyon, Diamond Ridge, Sapphire Pointe, or any of the surrounding communities all the way from Sky Ridge Hospital to the Outlets at Castle Rock, we are your newspaper. We invite and encourage you to participate with us by sending photos, story ideas, and feedback to Editor.
We are filled with gratitude. Thank you for your interest and continued support. As we enter our fifth year as your local source of community news and information, we want to take this opportunity to thank you for your editorial contributions and for allowing us to share your amazing stories and photos with the greater Castle Pines community!
Please support those who make this happen. We hope you will join us in thanking our loyal advertisers, whose support, both financial and otherwise, make delivering a quality monthly community newspaper directly to your mailbox a possibility. We are pleased to offer this affordable and effective marketing venue for local businesses to reach customers, and we have done so without an increase in advertising rates since our inception five years ago. We have you, our readers, in mind when selecting the advertisers who may participate. To learn more, or to provide input on the businesses you would like to see featured in the paper, contact us by e-mail.
Together we are better. Finally, I would like to thank the amazing staff of individuals who work so diligently to produce this monthly newspaper. Please take a moment and glance over at the green box to the left and see the names of those who work on your behalf. Visit our website to read bios on each member of our team; they are local and they have a passion for this community. Thank you to their families for allowing them the time to participate and for supporting them in this endeavor.
We are continually striving to be better, and becoming a paper of record is the next step in furthering that goal. Please take a moment and send in your response today!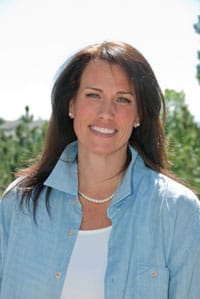 Terri Wiebold, editor