Weather delays and School closures
January 1, 2023
/
/
Comments Off

on Weather delays and School closures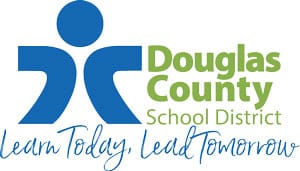 Douglas County School District (DCSD) takes the safety of its students, staff, parents and community members seriously. The district is huge, spanning 850+ square miles, and conditions can vary from one region to another.
Because many families and staff travel across the school district, any weather delay or closure will apply to the entire school district (unless otherwise indicated).
The decision to close, delay or keep a school open during inclement weather is never taken lightly. DCSD always keeps the safety of its students, staff and parents top of mind. Factors including snowfall, wind chill, road conditions and more are all taken into consideration.
When a snowstorm is approaching
By far, the biggest reason for school delays/closures in Colorado is snowstorms. The DCSD Snow Team is dedicated to monitoring incoming storms, assessing whether a delay or closure is warranted, and communicating the decision to its stakeholders and the public in a timely manner.
When school remains open
During Colorado winters, snow and ice are to be expected. DCSD encourages everyone within Douglas County to drive safely.
Those who do not feel comfortable driving in winter conditions or are inexperienced should consider alternate transportation options. As always, on days where DCSD's Snow Team is activated and a delay or closure is not implemented, the decision of parents to keep their child home, if necessary, is respected. Please call the school and this will be an excused absence.
When there is a 90-minute delay
When DCSD is on a 90-minute delay, all schools begin 90 minutes after regular start times.
Bus routes are also delayed by 90 minutes, so students should plan to be picked up one and a half hours later than normal. DCSD before-school care (BASE) also begins 90 minutes later than normal. During a delay, morning preschool programs are canceled. Dismissal times remain the same.
When there is a closure
All DCSD buildings will close, and activities, sports, BASE programs and facility rentals are canceled.
Where are delays and closures posted?
In the event of a delay or closure, the information will be posted on the DCSD website. DCSD will also post updates on its Facebook and Twitter accounts, the DCSD mobile app, and on local media outlets. An email and text message to staff and families may also be sent.
How the decision is made
Beginning 24 hours prior to the start of a forecasted storm, DCSD has several staff members (DCSD Snow Team) assessing the changing conditions across the county and at schools. If the forecast or current conditions are concerning, the team makes a recommendation for a delay or closure to the superintendent, who makes the final decision.
The superintendent reviews all available information and makes a final decision by 5 a.m.
If a delay or cancellation is to be implemented, families will receive a text message and email via SchoolMessenger (make sure you're opted in!) no later than 6:00 a.m. (usually much earlier). Notifications will also be posted on the district website, social media channels, and local media agencies.
In rare cases, it is possible for the district to make a decision the evening before for the next day. When that happens, families will be notified by 10 p.m. Sometimes, extreme weather conditions arise or worsen as students, parents and community members are already commuting.
DCSD is committed to making the best possible decision when it comes to closures and delays, and taking every measure to ensure the safety of the entire community.
To learn more, visit https://www.dcsdk12.org/.
Information provided by Douglas County School District