What's great about zip code 80108?
May 1, 2014
/
/
Comments Off

on What's great about zip code 80108?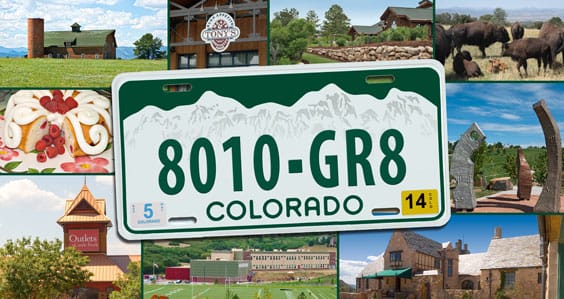 The 80108 zip code is home to suburban and rural neighborhoods and boasts the gamut of businesses ranging from mom-and-pop to larger retail, as well as a
top-grade educational system. What's great about 80108? It's where a diverse group of people live and work. A place we all call home.
By Lisa Crockett; graphic by Tim Gamble
To the north, there's Lone Tree, on the west Sedalia. Parker lies due east and Castle Rock is to the south. In the center of all these locations is the place we all call home. We are comprised of the City of Castle Pines and many unincorporated areas of Douglas County, including Castle Pines Village, Beverly Hills, Surrey Ridge, Oak Hills, Happy Canyon Estates, Timber Ridge, Timber Canyon, Sapphire Pointe, and Diamond Ridge. About 23,000 people living in roughly 8,000 households come home to the 80108 zip code every day. We are unified not only by a zip code, but also by a sense of community.
True to typical suburban life, approximately 30 percent are school-aged kids and about 40 percent of us are between the ages of 30 and 50 – families who like it here for lots of reasons, but primarily the overall quality of life. The remainder of the population is mostly seniors, with just a smattering of twenty-somethings. But no matter which demographic group you fall into, the 80108 area is a great place to reside, and here's why:
It's a great place to live
The greater 80108 area isn't terribly large – just about nine miles on the car's odometer from north to south, and roughly four miles from east to west. But within that space are the neighborhoods that provide the backdrop for happy memories and neighborly exchanges. The Connection serves all of 80108 and is always looking for story ideas and interesting residents to feature; we look forward to hearing from you!
"We have a wonderful sense of community and enjoy socializing with our neighbors and friends," said Linda Battin, president of the Castle Pines Homes Association. "Castle Pines Village is a great place to live because of all the events, activities and educational programs that bring our neighborhood together throughout the year."
It's a great place to work
The 80108 zip code is home to many mom-and-pop specialty shops and also draws major retail chains; roughly 200 different storefronts where we can spend our money. In addition to local
gems like The Bundt Shoppe, Duke's Steakhouse, Castle Pines Jewelers, and L'Arrangements, there are national brands like Lowe's, Michael's, King Soopers, and Sprouts. The Outlets at Castle Rock – with more than 100 stores – also call 80108 home.
Being a part of the business community here means rubbing shoulders with friends and neighbors during the workday, an aspect of the job that many business owners cherish.
"Not only is there a store-front commercial district here [which will nearly double with the future development of the Castle Pines Town Center and The Canyons], but there are hundreds of home-based businesses as well," stated Castle Pines Chamber of Commerce President Sharon Kollmar. "I live here and I work here, and I am continually amazed at how many corporate CEOs, CFOs, execs, and business owners live here too."
It's a great place to learn
Education is a key part of the 80108 community, and the Douglas County School District provides excellent opportunities for our youth. American Academy Charter, Buffalo Ridge Elementary, DCS Montessori, Sage Canyon Elementary, and Timber Trail Elementary all share this zip code. Students graduate from these elementary schools and, although there are currently no middle or high schools located in the 80108 zip code, attend public and private schools in surrounding communities.
"Feeder" schools like Castle Rock Middle School, Rocky Heights Middle School, Castle View High School, Douglas County High School, and Rock Canyon High School top the enrollment list. Private schools such as Valor Christian, Lutheran Parker, and Regis Jesuit garner significant attendance, too. No matter the school, if a student lives in 80108, his/her activities and achievements are of interest to The Connection and we want to share your stories.
It's a great place to play
Colorado is known for its outdoor recreation – notably skiing and hiking, although the more than a dozen golf courses within 10 or so miles of our borders (three within 80108) attest to our affinity for golf. Locals do live up to Colorado's reputation for health and fitness. Mixed amongst the houses and businesses are a healthy dose of open spaces and parks – Coyote Ridge, Elk Ridge and Gemstone Park among them. And that appreciation for the outdoors is evident even when people are at home, too.
"What we like best about where we live is the natural landscaping throughout the development that allows wildlife to pass through and live amongst us," said Timber Canyon resident Julie Keck.
Residents are fortunate to have access to thousands of acres of open space stretching to the north and west of the Castle Pines community. In fact, 12,324 acres of open space is found at Highlands Ranch Backcountry Wilderness, Daniels Park, and Cherokee Castle & Ranch. All are rich in Colorado history and portions are accessible to residents through cultural sites, public trails, and tours.
Jeffrey Huff, the mayor of the City of Castle Pines, sees great things in the future for this area. "The community thrives on the creativity, imagination, innovation, and intellectual capital of its people," said Huff. "Our greatest strength is our diversity of interests, expertise, and collective experience."
Editor's note: Population information taken from 2010 census; driving distances were calculated by the writer.