What's new at The Ridge at Castle Pines?
May 1, 2013
/
/
Comments Off

on What's new at The Ridge at Castle Pines?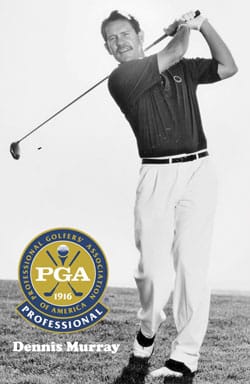 Information submitted by Dennis Murray, PGA
As the snow keeps flying we're sitting here pondering when our golf season will get underway at The Ridge. Lord knows we need the moisture, so we'll just have to practice our patience a while longer.
If you are like most golfers, after watching the Masters tournament at Augusta National, you are ready to get out and start swinging your golf clubs. With that in mind, we wanted to invite you to take a look at our newly-remodeled web site and the golf instruction link.
After you log on to www.playtheridge.com click on the square that says Play Golf, then scroll down until you see a link to Golf Instruction on the left side of screen. Once you are there you will see our UNCOMPLICATED GOLF instruction programs for 2013 and our COACHES CLUB.
If you want this to be a breakthrough season and finally learn to play your best golf all the time, there is no better time to start than now. If you have family members, friends or associates you want to get "hooked on golf," they are welcome to join in the fun!
For the kids, we have the PGA Sports Academy and summer camps available for ages nine and younger and 10 and older for beginners/novices. Graduates will be eligible for our players camps and clinics for intermediate and advanced players separated by the same age groups.
Think it over. If you make the commitment, we can help you improve your game and consistency, while realizing your goals as a golfer for this season, and for the future … guaranteed!