When failure is not an option
September 1, 2019
/
/
Comments Off

on When failure is not an option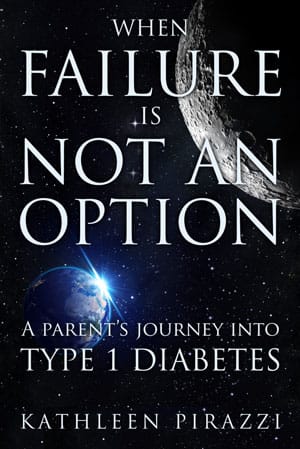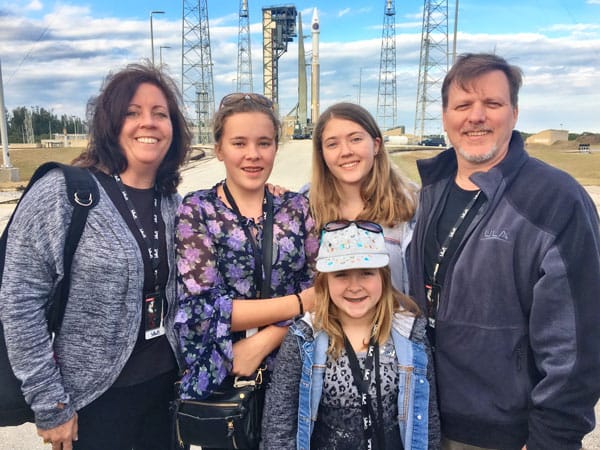 Kathleen (far left) sharing her passion for aerospace with her family at Cape Canaveral Air Force Station.


By Celeste McNeil; photo courtesy of Kathleen Pirazzi
We all know life rarely goes as planned. When children experience the unexpected bumps in life, often their parents are dealt the seemingly impossible task of keeping everything running smoothly while handling all the ramifications and staying positive. The Village resident Kathleen Pirazzi knows this balance all too well. In 2015, Kathleen's 10-year-old daughter Lia was diagnosed with Type 1 Diabetes (T1D); a diagnosis that initially knocked their family off-kilter. They quickly rallied; Kathleen leaned on her knowledge and experience in the aerospace field to create a mission plan to help the family thrive again. Kathleen's motto became "Failure is not an option."

Lia is thriving in high school.

When Lia's sister Sophia was diagnosed with T1D in 2016, the Pirazzi family was rattled again but their knowledge, experience and family bond united them. Kathleen journaled her heartache, exhaustion, the girls' experiences and much more that first year. Eventually her journaling became a book, When Failure is Not an Option.

Sophia, with her CGM visible on her arm.

Kathleen hoped to reach newly diagnosed T1D families with the publication of her family's journey. She wanted to fill a void in information that spoke to what the parents and the family go through as they try to support and help their children adjust to a new normal. "I wanted to let them know they weren't alone and that they would make it through the many struggles," said Kathleen. She is grateful to have touched those families and welcomed them into the T1D "club." Unexpected, was the positive response from extended family and friends of T1D patients.
Reading about the Pirazzi family T1D experiences has provided a deeper understanding and empathy for many. Additionally, others facing life-altering diagnoses (like ADHD, autism, depression, or Crohn's disease) have recognized parallel struggles and found connection in the pages of Kathleen's book.
While there is yet no cure for T1D, the entire Pirazzi family has benefited from improvements in T1D technology, treatment methods and legislation, but none more than Lia and Sophia. When first diagnosed, the girls needed to prick a finger to check their blood sugar levels many times a day. Now, both girls have continuous glucose monitors which allows for only a few finger pricks each week. They also have insulin pumps which help predict and administer crucial insulin. Incredibly, the intuitive technology of the pumps has eliminated nearly half of the girls' incidents of low blood sugar. Lia and Sophia are helping the T1D field through participation in clinical studies as well.
The Pirazzi family proved that when failure is not an option, good things can happen.