A Conversation with CPN's New City Manager
February 1, 2009
/
/
Comments Off

on A Conversation with CPN's New City Manager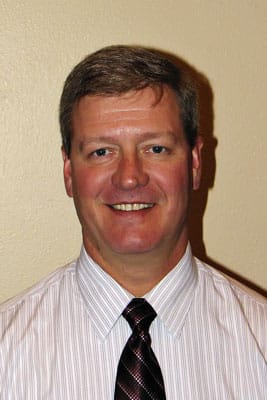 Alan Lanning
City Manager/Program Director
The Castle Pines North (CPN) City Council recently approved the selection of . The Castle Pines Connection recently sent a few questions to the newly appointed City Manager, Alan Lanning.
CPN will celebrate its first birthday on February 12. In your opinion, what has the new City accomplished during the past year?
"I think the major milestone has been getting the proper systems in place to operate as a city."
Our City takes over all services from Douglas County in February. What do you think will be the biggest challenges for CPN during 2009?
"Right now, all services have been addressed through IGAs or MOUs. I think the biggest challenges will be financial as there is little history and the funds budgeted, while closely calculated, are an estimate without history. If the funds follow our estimates things will be fine, but if they are lower, then additional challenges will occur. However, we have been pleased with all of those entities who are cooperating with CPN to continue services."
As our new City Manager, what will your primary role involve?
"My primary roles are to implement the policies of the City Council and provide sound guidance and advice so the City will achieve autonomy as soon as possible."
Do you think the failure of the November ballot issues will impact the financial viability of the City?
"In my opinion, the answer to that is "yes". The impact is mostly a speed issue, in terms of the City gaining the autonomy they desire. Instead of having self delivered services, there will be a mixture of self delivered services and contracted services."
In your opinion, what makes CPN unique from other incorporated cities in Douglas County?
"I think the obvious difference is the City has hired CH2M HILL to provide an extensive array of services. As a company, we are providing seasoned professionals in all key positions to assist the City in developing its programs."
In 2009, what do you hope to see the City achieve or accomplish?
"I hope to see the appropriate systems put in place, namely those ordinances that assist the City in self-governance and gain an identity. Also, I hope to seeimproving financial health. Finally,I hope to see the City Council continue to work as a cohesive group and continue to work toward improving the sense of community and livability for CPN."

Lanning, along with other members of the city staff, is employed by CH2M HILL OMI. Serving as the chief administrative officer, he reports to the city council and the mayor. Lanning previously served as the city manager for Steamboat Springs, Colorado.
Contact City Manager Alan Lanning at: Contact by e-mail or call 303-705-0200.