A parent's message of love provides healing
January 1, 2017
/
/
Comments Off

on A parent's message of love provides healing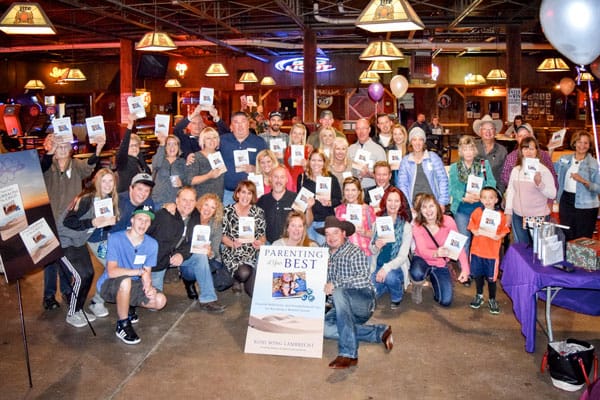 Roni and John Lambrecht held a book release party for Roni's book "Parenting at Your Best" and were thrilled to share the evening with family and friends. The couple lost their son three years ago, and the book has aided in the healing process. "It goes without saying that losing Dalton has been the most trying time of our lives. Both of us are still in shock every morning when we wake up and know we have to face another day without him. The process of writing has reminded me of so many memories I had forgotten; little things that didn't really matter in the moment, yet were really great teaching moments for all of us," stated Roni.

By Amy Shanahan; photos courtesy of Roni Lambrecht
"Not all wounds heal, no matter how much time passes. Not every wound turns into a scar. Not all suffering ends in this lifetime." This quote by Angela Miller is one of many heartfelt quotes on the Facebook page of Castle Pines resident Roni Lambrecht. Lambrecht and her husband John lost their only son Dalton on December 29, 2013 in an unexpected four-wheeling accident. Over the past three years, the couple has tried to adjust to life without their most beloved son.
In order to help with the healing process, Roni wrote a book entitled "Parenting at Your Best," which she wrote in Dalton's honor and to help the couple deal with regrets after losing him. The book is a wonderful tribute to their son with lyrics from his favorite songs, sweet musings from their family memories, and great advice for parents. Roni explained how the book came about: "John and I discussed what we would want to teach other parents, and the one thing we kept coming back to was to help parents have fewer regrets about their parenting; to be more mindful and in the moment with their kids. We discussed what we'd like to talk about, so I could create an outline, and the rest just kind of came to me. I gave John the book for Dalton's 18th birthday (April 25, 2016), and he read it in just a couple of nights, crying the entire way through. It's been very healing for both of us."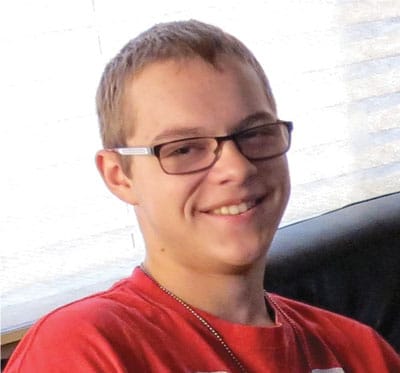 In loving memory …Dalton Lambrecht 1998 – 2013

In addition, Roni and John together wrote "A Parents' Guide for Journaling to Their Child," and "A Parent's Journal to Their Child." These journals encourage parents to write to their children and offer suggestions as to how to go about doing it. Roni remarked, "I'm a firm believer that we can tell our kids over and over how much we love them, but putting it in writing makes it a tangible gift they can have forever."

In early December, the Lambrechts held a book release party at the Grizzly Rose in Denver for friends and family members who have supported them for the past three years.
The evening was very successful and included games, door prizes and treats.
The Lambrechts hope that other parents will appreciate the wisdom they have acquired after losing their son. "Nothing, I mean NOTHING is as important as these few moments you have with your children. Be in the moment. Do it for us, do it for Dalton, but mostly, please do it for your family. You never know when those moments might be the last ones you ever have." The Lambrechts hope that they may help other parents while they themselves continue their healing process.
To learn more about the book, visit www.ParentingAtYourBestWithoutRegrets.com. To purchase the book and journals, visit www.Amazon.com.