A passion for bringing people together
January 1, 2019
/
/
Comments Off

on A passion for bringing people together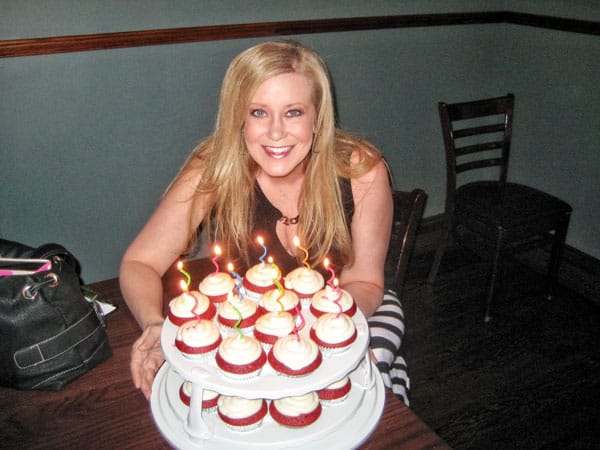 Kristi Stearns
By Barbara Neff; photos courtesy of Kristi Stearns

The women of Castle Rock Social Gatherings recently included significant others for their outing at Danielle's Scratch Kitchen in The Village at Castle Pines.

Kristi Stearns is a native of Cape Girardeau, Missouri, who has lived in The Village at Castle Pines since 2011. How a woman with a career as an insurance agent, a side gig as a movie promoter, and mother to 15-month-old twin daughters, Mia and Ava, has time to manage a huge social group is anyone's guess. But, Kristi Stearns does it all.
The group, called Castle Rock Social Gatherings, boasts more than 550 members, all women between the ages of 30 and 70. Stearns founded the group in 2016. Today, she plans and oversees four to six group activities per month, which include movie outings, happy hour celebrations, book club gatherings, golf group meetings and more.
When asked what the inspiration was for founding her wildly-successful social group, Stearns replied, "I have moved around all four ZIP codes, and I know how it feels to be the 'new guy.' I am not shy; I am an organizer. Many people, however, are introverts. I like to help them by bringing people together and I find it satisfying. I hate knowing some people do not make friends easily and are on the sidelines."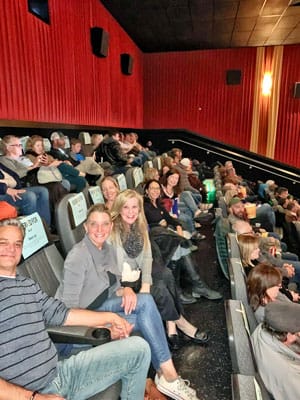 Several members of the Castle Rock Social Gatherings group at a movie screening of "Welcome to Marwen" on December 20.
Stearns has also become known locally as the woman who offers free movie screening tickets on social media. She explained that a movie promoter got wind of her social group and contacted her to offer blocks of free tickets to the screenings of new movies if Stearns would agree to give them away. She jumped at the chance.
Looking ahead, Stearns said she sees her social group as "More of the same. I see membership growing. I hope to offer a wide variety of activities for a wide variety of age groups."
The best way to reach Stearns and to jump into her vibrant social group is to send her a message via Nextdoor.com or by going on Facebook and searching Castle Rock Social Gatherings. Once a request to join the group is accepted, the new member begins receiving notifications of the many activities in the community, compliments of Kristi Stearns.