A reminder to share the road with bicyclists
November 1, 2016
/
/
Comments Off

on A reminder to share the road with bicyclists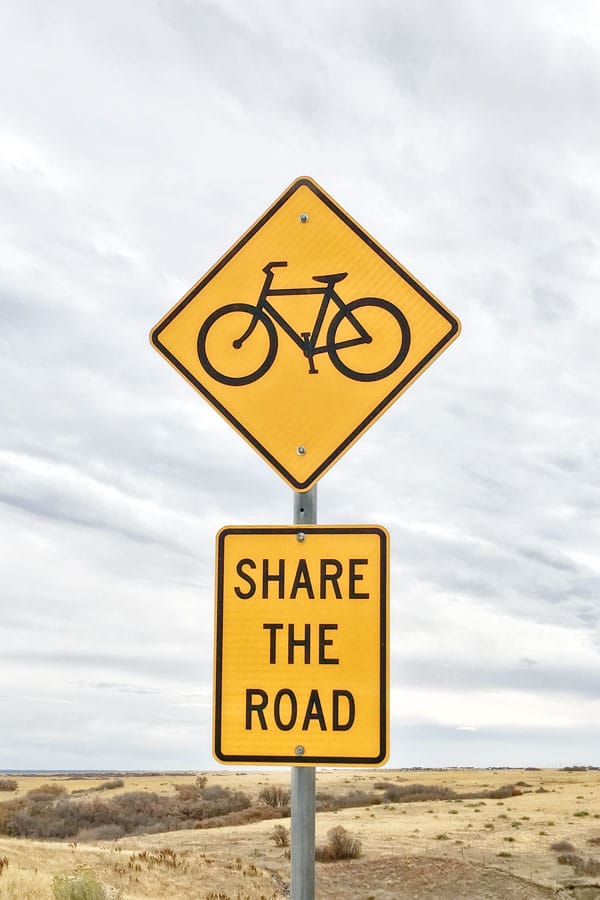 There are many "Share The Road" signs around the community. (Hess Road east at I-25)

Article and photo by Kay Bryant
As our community becomes more and more populated, The Connection reminds residents to be aware of the particular safety concerns and responsibilities that drivers have as we share the road with bicyclists. Hess Road, Castle Pines Parkway and Monarch Boulevard seem to be exploding with bicyclists this year. Looking out for bicyclists while driving a 2,000 pound plus vehicle is not an easy task. Drivers need to be aware of when and where bicyclists are located around them. They are, no doubt, difficult to see at times.
One of the most common road sharing issues is when a driver is planning to turn right at a drive or intersection. Often drivers do not see bicyclists next to them as they are approaching a turn, or even once they are at the intersection. Frequently, vehicle blind spot(s) prevent drivers from seeing them. Drivers need to pay particular attention, as the bicyclist may not be planning to turn, and they may arrive at the drive or intersection at the same time a driver does. It can be surprising to suddenly notice a bicyclist at your side.

Did you know that bicyclists are allowed by law to have three feet of space between them and other vehicles when riding alongside traffic? This can certainly be confusing, as bicyclists often ride right on top of the lane marker. Bicyclists can also ride in a main lane if they choose. At all times, bicyclists should use proper hand signals, so that drivers are aware of their intentions.
As drivers and bicyclists navigate through our beautiful community, everyone must be aware of the issues and laws in order to remain safe. Visit https://bicyclecolorado.org/learn/rules-of-road/ for more information.