Apps to help with your New Year's resolutions
February 1, 2014
/
/
Comments Off

on Apps to help with your New Year's resolutions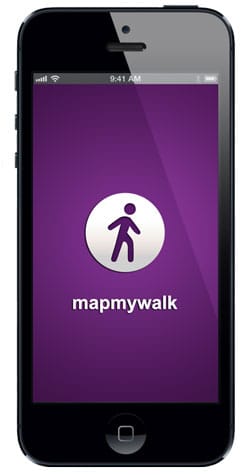 By Lisa Nicklanovich
Did you make a New Year's resolution to exercise more, eat better, get organized, or save money? With these helpful apps on your phone, you might just be able to count yourself in the small percentage of people who actually stick to their resolutions. All apps listed are free and are compatible with most smart phones, including iPhone and Android.
GymPact (www.gympact.com): Make a commitment to your fitness and/or food choices then wager an amount you are willing to pay if you don't meet your goals. Achieve your goal and you get paid by other GymPact members who didn't. If you don't achieve your goal, your credit card gets charged.
MapMyWalk (www.mapmywalk.com): Track your route via GPS while you walk and see on a map where you went when you're done. The app provides elevation statistics from start to finish, calculates pace and estimates calories burned. It also includes a nutrition section where you can track your food and water intake and your weight. See also MapMyRun and MapMyRide for runners and cyclists.
GAINFitness (www.gainfitness.com): Both a workout buddy and coach, this app offers a fully customized exercise routine as often or seldom as you want. It will also provide a reminder to work out.
Epicurious (www.epicurious.com/services/mobile): Get inspired to cook healthy recipes suited to the current season, add recipes to your favorites, compile all the needed ingredients to your shopping list, and e-mail recipes to a friend.
Fooducate (www.fooducate.com): Improve your diet and get educated with this app that allows you to scan barcodes of a plethora of products and learn about the nutritional information by not only a breakdown of nutrient content, but letter grades assigned to each product. If a food is given a poor grade, the app contains suggestions for similar, but healthier food alternatives and offers daily tips.
Pocket (www.getpocket.com): Information overload? Collect articles you'd like to read, videos you plan to watch and other content you want to explore at some point in your "pocket" and save it for later. Pocket works on your phone, tablet, and computer, so you can save something on your phone, but read it later on your laptop.
Any.do (www.any.do/anydo): Have trouble sticking to your to-do list? This list-making and task-management app has a unique feature called the Any.do moment that encourages making a habit of reviewing your daily tasks with helpful reminders to meet your goals.
Mint.com (www.mint.com/how-it-works/anywhere): You may be familiar with the website Mint.com that helps you keep detailed accounts of your finances by connecting to all your accounts and tracking all the money you earn and spend. The Mint.com app extends the experience to track your spending on the go.
Key Ring (www.keyringapp.com): If you live by rewards cards, then you'll love the simplicity of this app, which stores all of your rewards information and lets you scan your phone in the store instead of carrying around those worn-out cards on your key ring. Even if you're not a rewards junkie, you can put your gym membership card on here for easy scanning.
RedLaser (www.redlaser.com): A terrific comparison-shopping app, RedLaser lets you scan barcodes for items of all sorts to see how much they would cost if you bought them from a competitor. The app pulls up comparative prices from almost anywhere online, including Best Buy, Walmart, Amazon, as well as local stores. In addition to price comparisons, it also shows you nutritional information for different foods and even the nearest library stocking the book you've been wanting to read.
Use these free resources to help you stay on track to a healthier, wealthier, more sane 2014!