Brain boosting activities are easy to find
February 1, 2019
/
/
Comments Off

on Brain boosting activities are easy to find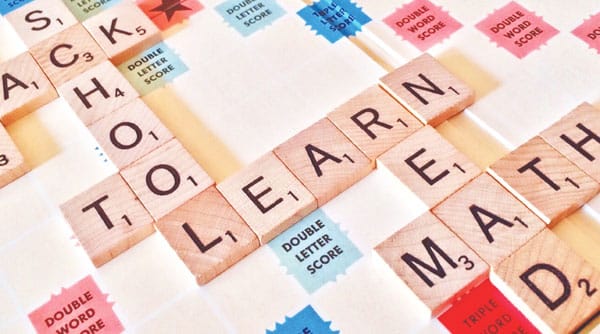 By Barbara Neff
Worldwide, approximately 50 million people now struggle with dementia, and approximately 10 million people are newly diagnosed each year, according to the World Health Organization (www.who.int).
Dementia has been studied extensively the past decade. Its alarming rise has been tied to fitness levels, diet, heredity, extended use of some medications, environment and more. While experts do not entirely agree about the causes of dementia, most agree that good lifestyle choices and certain activities can help boost the brain's resistance to cognitive decline.
In general, good overall health translates into good brain function. Not surprisingly, nutritious eating, getting plenty of sleep, and exercising regularly are often named as habits that boost brain health. But studies now show more specific habits and activities help us fight cognitive decline too, and you don't have to leave your neighborhood to find them. Following are a few fun ways to work the brain.
Word puzzles and word games
It turns out that beating your sister in Scrabble is more than just fun. Reaching into our minds for words is also good brain therapy. Word games and puzzles of all kinds are entertaining, beneficial and readily available to us all.
Studying a new language
If you always wanted to learn French, doing so in middle age and beyond is excellent brain exercise. Whether learning is in a classroom at a local community college, with friends, or self directed with books and audio, pushing the brain to understand a new language helps keep it strong.
Learning to play a musical instrument
Much like learning a new language, mastering a musical instrument can offer a satisfying sense of accomplishment, with the added benefit of protecting the brain from decline.
Dancing to choreography
Choreographed dance, such as ballroom dancing, dance aerobics, or line dancing is readily available in our community. Choreographed dance works the mind and body, and trains the brain and body to work together. Opportunities to engage in the joy of dance are all around us, from classes at local gyms to bars that teach line dancing for free to companies that offer dance instruction.
Reading
As a society, we seem to be falling away from holding reading materials in our hands and diving into a story. The ancient practice of reading is beneficial to good brain function. Right here in Douglas County, public libraries stand ready to share with us the joys and health benefits of reading. Of course, we at The Connection are doing our best to stimulate your brain with interesting reading, too!
Sure, exercising, eating right, and getting plenty of rest help protect us head to toe. The good news is that some forms of protection against cognitive decline are fun and easy to find right at home and in our community.