Bringing Generations Together
May 1, 2019
/
/
Comments Off

on Bringing Generations Together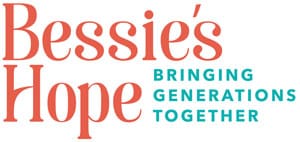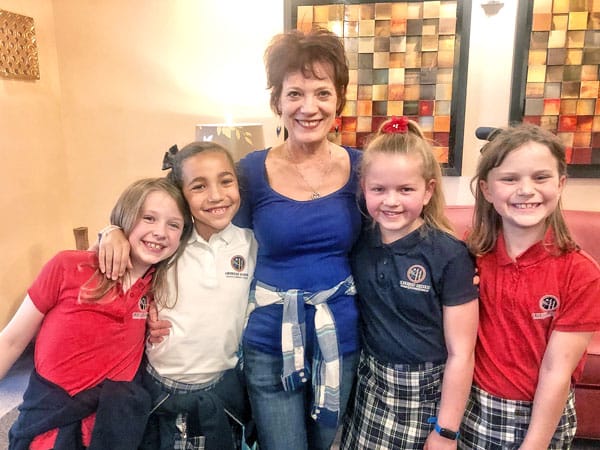 Left to right; Reese Pucciano, Julianna Perez, Bessie's Hope Program Coordinator Darlene Stiny, Caitlin Taylor and Mo Grebe sharing a joyous moment after a fun-filled visit with Brookside Inn residents.

By Julie Matuszewski; photos courtesy of American Academy
Bessie's Hope (BH) and American Academy (AA) are filling the gap between generations by spending time together.
BH is a nonprofit organization that enhances the quality of life for nursing home and assisted living residents by bringing generations together in mutually rewarding relationships. AA's active involvement provides a service opportunity for its third grade students. Each month up to 14 selected students visit the residents of Brookside Inn, located in Castle Rock. Fifteen to 20 residents gather to visit, play games, craft, tell jokes, and even dance with the students.
According to BH, 60% of nursing home residents receive no personal visits and face-to-face communication among children and teenagers is suppressed with social media. Out of the youth volunteers, 88% said participating in BH has helped them with their communication skills and since the opening of BH in 1994, 25,000 BH nursing residents have been visited by BH volunteers.
Many students enter their first visit very hesitant and shy. At the end of their visit they have opened up and are excited for next month's visit. Third grade teacher Kristen Kreiger shared "our service project with Bessie's Hope was started by third grade teacher Ms. Lankford three years ago. Her interest in helping children give back to the community inspired her to connect the younger generation we teach with a generation of elders who have a lot to share. The elder residents we visit at Brookside Inn light up when the children arrive and the children enjoy volunteering in their community in a meaningful way."
Many students choose to visit over and over again, knowing how each visit has directly impacted the residents they have met. Third grade student Julianna Perez said her favorite visit was meeting Freddie. She also enjoyed dancing for the residents. Julianna has a natural ability to make others happy. Her love for the organization brings her back beyond the monthly school visits.
It has been inspiring for the AA third grade teachers and parents to watch the students interact with the elders. The students have learned what an impact they have made in someone else's life, even if they start out as strangers. They have also learned how simple kind acts can bring joy to others. Time spent together for these generations is not only precious but truly a gift!
Visiting the Brookside Inn has been such a wonderful opportunity for the AA third grade students. If you or your families would like volunteer with BH, visit www.bessieshope.org for more information.