Buffalo Ridge fifth grade shows off
May 1, 2019
/
/
Comments Off

on Buffalo Ridge fifth grade shows off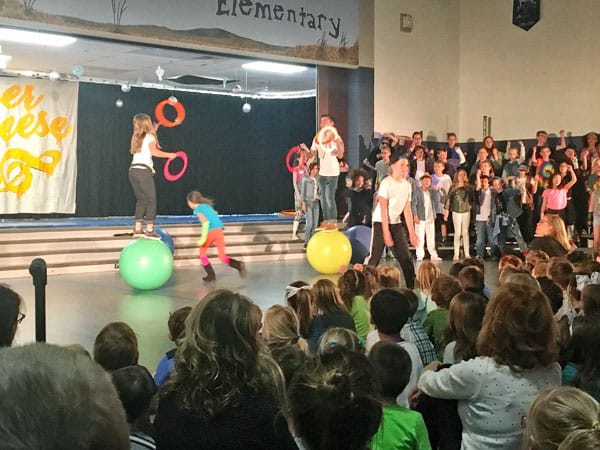 BRE fifth grade students celebrated their last year in elementary school with a show for fellow students and parents.
By Celeste McNeil; courtesy photos
BRE fifth graders recently showcased their talents, growth and love of "super cheese songs." Students performed two shows, one morning performance for the school and another for parents in the evening. During the months of preparation, music, art and PE teachers have conversed with the fifth graders about how far they have come since they began elementary school. They also discussed the varied way the kids have grown their talents over the past several years.
The showcase theme was "super cheese" and focused on songs that everyone secretly loves but might be afraid or embarrassed to admit. Neil Diamond, Rick Astley, NSYNC, ABBA, Wilson Phillips, Backstreet Boys and One Direction songs were all performed. Throughout, students showed off physical talents and created a circus like feel.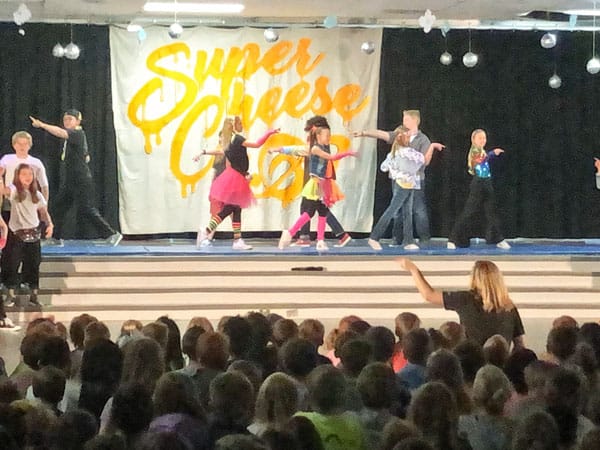 Rick Astley's signature song "Never Gonna Give You Up" got additional attention during the performance. The student performers pranked the audience with a "Rickroll." Rickrolling is an unexpected appearance of Astley's 1987 music video. Fifth graders explained rickrolling at the beginning of the show, and then threw in the 'Never Gonna Give You Up" music video in the middle of a One Direction song performance. They successfully rickrolled the audience!
The show was a light-hearted and fun culmination of elementary school for the fifth grade students and parents.