Castle Pines schools participate in global Hour of Code event
January 1, 2015
/
/
Comments Off

on Castle Pines schools participate in global Hour of Code event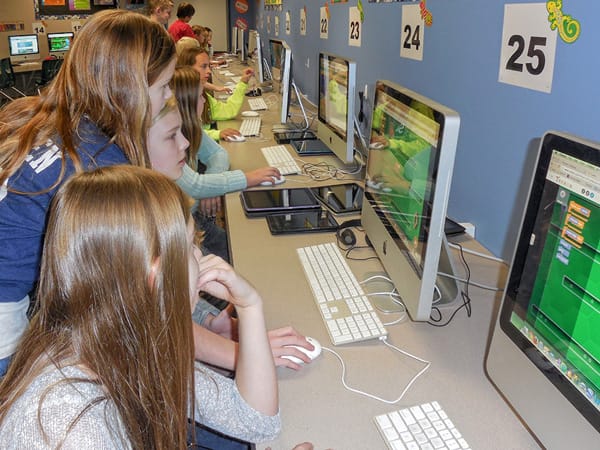 More often than not, computer science is viewed as complex, confusing, and not particularly exciting. It is also an area that is traditionally overlooked by girls. The non-profit organization Code.org is changing that thinking one student at a time. During the week of December 8 through 14, Castle Pines schools joined the movement.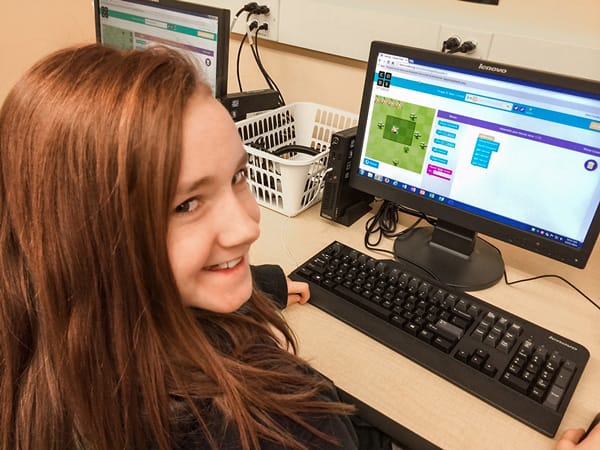 The Hour of Code is a global event designed to give students an introduction to computer science. American Academy (AA), Buffalo Ridge Elementary (BRE), and Timber Trail Elementary (TTE) participated in the event.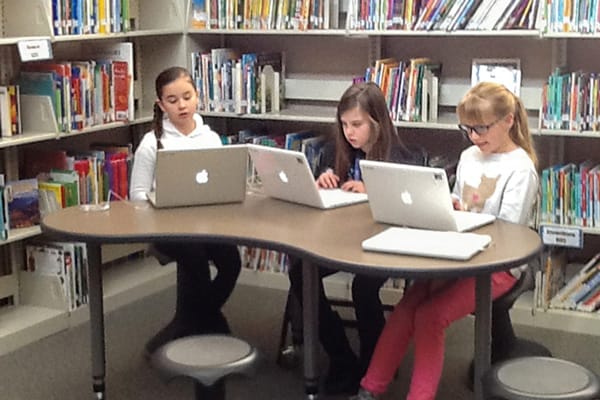 Code.org provides fun, engaging grade-appropriate tutorials, and AA, BRE and TTE committed to following the program for at least one hour during the designated week with all of their grades.

By Lynne Marsala Basche; photos courtesy of American Academy, Buffalo Ridge Elementary, and Timber Trail Elementary
According to Monica Harmon, BRE's technology resource teacher, "Coding promotes problem solving, critical thinking, creativity, and computer science/mathematical skills, which are all valuable life-long skills for students. It gives students a chance to move from consumers of technology to producers of technology." Harmon incorporated Code.org's tutorials and apps into her lesson plans.
Code.org believes that anyone can learn the basics of coding, including kids as young as four. Dawn Baudeksmith, TTE's librarian and technology support instructor is excited TTE can explore the basics of computer programming. Baudeksmith ran the program with her Apple Care Kids group and said the students wanted to learn more. "We also have students who are working through coding tutorials on Khan Academy. I love to inspire kids to take learning into their own hands," noted Baudeksmith.
According to Code.org, by 2020 there will be one million more jobs than students who can do them. Kim Davidson, AA's media/technology instructor believes in preparing AA students now to meet the growing demand. "In a world where technology is expanding at an exponentially great rate, our students will need to graduate school speaking the language of computers, HTML," said Davidson.
In order to learn critical skills for 21st century success, coding is essential. Code.org makes the program exciting and even offers tutorials for people without Internet access or an electronic device. AA, BRE and TTE hope the Hour of Code gives students a glimpse into computer science and sparks an interest in learning more even beyond the designated week of participation in the program.