Cherokee Castle: A tale of five families
February 1, 2018
/
/
Comments Off

on Cherokee Castle: A tale of five families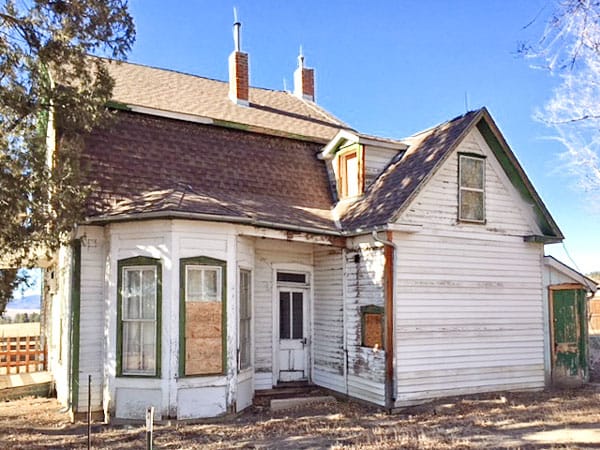 Homes in the Cherokee Castle story, from hardscrabble homesteads to castles for society minions.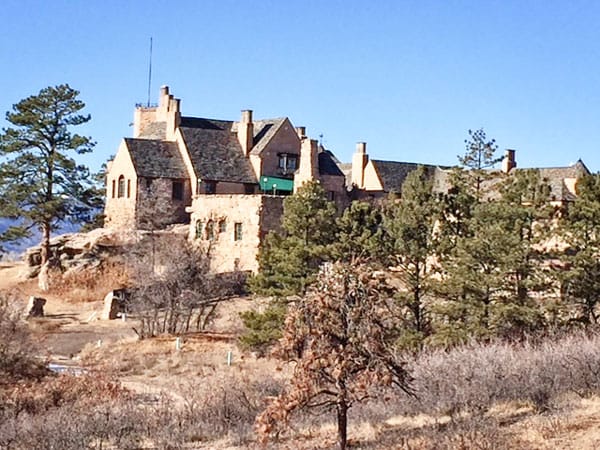 Article and photos by Joe Gschwendtner
In 1879, the Kansas Hansborough clan settled on East Plum Creek near Sedalia. John Blunt, husband of Mary Hansborough, sent his family to await him in Colorado while he drove cattle from Kansas. When reunited in 1881, John homesteaded next to Mary's parents.
Ten years later, son Elmer patented homestead claims nearby even as he occupied the Sedalia family home. Additional acreage gained via inheritance and purchases raised Blunt family holdings to 2,000 acres, known as the Sunflower Ranch. Elmer's influence grew, and he served for four years as a Douglas County Commissioner. Son Ray took over the original Blunt home, which still stands today, a mile south of Sedalia behind the Cherokee Ranch & Castle sign.
In 1894 and northeast of Sunflower, former Englishman Frederick Flowers homesteaded 160 acres in the high meadows north of Cherokee Mountain, calling it Sleepy Hollow. His modest stone dwelling survives today as "Chickamauga." While newspaper reports of Flowers' ranching and farming successes vary, locals observed that he grew potatoes. What remains inarguable is his taste in prime real estate: his holdings included the Cherokee Castle site.
Charles A. Johnson of Salem, Massachusetts found his way west in the 90s, profiting handsomely from Denver real estate development, especially in Park Hill. A wealthy and influential widower, he married Alice Gifford Phillips who had also prematurely lost her husband. Their residence in Denver was 4100 Montview Boulevard, known to them as "The Hut."
The couple sought weekend solace from the city heat. So it happened that on a visit to Charles Wilcox in our Wildcat Mountains, Johnson was smitten by a magnificent overlook northeast of Sedalia. Newspaper accounts tell us that the site belonged to "a sheepman" and that Johnson purchased 160 acres from him.
Intending first to build a hunting lodge, Johnson, with Denver architects Merrill and Burnham Hoyt, apparently succumbed to "mission creep." Perhaps it was the cache of materials on his land, including petrified wood and various hues of rhyolite demanded something extraordinary be erected. Perhaps because money was no object. Or perhaps because it was to be a monument to their children as the castle was named "Charlford" after Charles Junior and Alice's only child, Gifford.
The Scottish-style castle was constructed to Johnson's standards of excellence. Only local tradesmen were used, and all material possible was sourced from the grounds. When occupied in the spring of 1927, Charlford had 24 rooms, eight fireplaces, eight bathrooms and a six-bay garage. The great room measured 34 x 46 feet.
Until Mrs. Johnson died in 1950, the Castle was the scene of many social events and substantial visitors from the world over and the estate had grown to more than 3,000 acres. Fortunately, its tenure as a world-class venue was not to end; Charlford was to find itself a loving mistress the second time around. When marketed in 1954, estate advertisements read: "Castle for Sale. Complete in every respect – haunted by ghosts of countless friendships and pleasures past. Yours for $200,000."
Conclusion to follow in the March issue of The Connection …