City approves franchise fee agreements
April 1, 2009
/
/
Comments Off

on City approves franchise fee agreements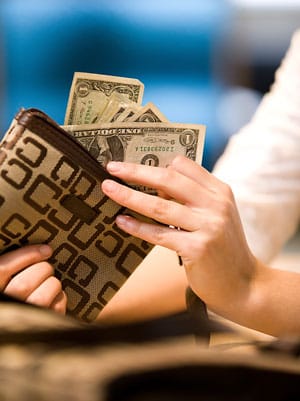 by Terri Wiebold
The Castle Pines North (CPN) city council voted in February to approve two ordinances granting franchise fee agreements with Intermountain Rural Electric Association (IREA) and Xcel Energy. Both ordinances call for a three percent (3%) franchise fee agreement for a term of twenty years.

What is a Franchise Fee?
Franchise fees are fees that an entity (in this case the city) charges utility providers in exchange for the use of its streets and right of ways to deliver utility services, and for the right to do business in the city.
The city will begin collecting from IREA and Xcel three percent (3%) of gross revenues derived from the sale of each utility within CPN. IREA and Xcel will then, in turn, pass this fee on to customers through an assessment on monthly utility bills.
The Council voted unanimously to pass the ordinances, however, council member Chris Dooley from Ward 1 expressed some overall objections to the fees.
"The philosophical question I have is 'what are we getting now that we are the city of Castle Pines North that we were not getting before? What am I getting for my several hundred thousand dollar attorney…what am I getting for my several hundred thousand dollar city manager…what am I getting for my higher [utility] bills?'"
After responses from each council member, including Ward 3 council member Ron Clark's suggestion to add a "sunset clause" to the agreement, Mayor Maureen Shul summed up the discussion by encouraging everyone to focus less on the franchise fees and focus more on the other expenses that are causing CPN to be an expensive place to live.
"We have to look more at the big picture and realize that this franchise fee is not what makes this city so expensive to live in. Yes, this is going to be perhaps a six-to-ten dollar increase in revenue [to residents] that the city does need, but the big picture is to lower the cost of living here," she said. "Those areas that do make it quite expensive are what we need to focus our energies on." Shul continued to say that the goal is to make CPN a strong, economic, viable city.
"What we stand to gain…what we're on the verge of accomplishing is what we should focus on," said Shul. "We are all dedicated to making this work. This is a necessary evil, if you will, to make this city successful."
City Manager Alan Lanning said that, in his mind, this was more of a regulatory issue. According to Lanning, franchise fee agreements allow the city to control its right-of-ways. He cited the example of cellular towers and the city's ability to prevent them from popping up all over the city.
According to city revenue manager, Patrick Howell, these new fees account for $354,000 of estimated revenue in the city's 2009 budget.

IREA Weighs In
Bill Schroeder, IREA manager of public affairs said that every town and city that IREA serves has some sort of franchise fee. The good news, according to Schroeder, is that with the franchise fee agreement in place, IREA will be able to offer Castle Pines North residents a "city rate" for its services. This city rate provides for a lower kilowatt hour cost to residents, and offers some consideration to offset the additional fees, said Schroeder. "It [city rate] is just because of the relationship and the ability to service right-of-ways within the city," he said.
Although unable to provide specific dollar or percentage savings associated with the city rate, Schroeder indicated that the savings would be "minimal" and that residents would see the savings right around the first of April when the three percent (3%) franchise fees would also appear on bills. Schroeder said that IREA would probably send out a letter to all residents informing them of the change.

Xcel's Reaction
Unlike the Intermountain Rural Electric Association, Xcel Energy is regulated by the Colorado Public Utilities Commission, particularly in this case with regard to rates. They are subject to state laws regarding rate and billing structures, and generally cannot offer specialized rates to any city or specially identified group.
According to Mark Stutz, a representative for Xcel Energy, Xcel charges all customers the same rates for electricity, based on their customer rate classification (generally, residential, small-business, commercial, industrial, etc), whether city or rural.
"With very few exceptions primarily because franchise agreements may be under re-negotiation, all cities and towns served by Xcel Energy have a franchise agreement with our company," stated Stutz. "In turn, Xcel Energy collects a three percent franchise fee to be paid to those towns and cities, in exchange giving Xcel Energy the right to use streets, alleys, etc. for the provision of electricity service."
Stutz anticipates that the Xcel franchise fee will start appearing on customer bills as early as March, and the full impact would be reflected on the bills by late April.
"We do not anticipate nor would we see any reason why the level of service to Castle Pines North would change because the city has incorporated," commented Stutz. "We have served these customers in the past and the incorporation merely now means that we are required to have a franchise agreement and the city directs Xcel Energy to collect the franchise fee."

What About Surrounding Communities?
A part of unincorporated Douglas County, surrounding communities such as Castle Pines Village, Surrey Ridge, Charter Oaks, Beverly Hills and Oak Hills – to name a few – will not be affected by the Council's decision. The franchise fee agreement applies only to those homes IREA and Xcel service within the city of Castle Pines North boundaries.
When asked what was being done to ensure that the surrounding communities in the 80108 zip code that are not part of the city are not affected by this agreement, Schroeder responded that IREA had received the legal boundaries of the city from city officials, and that they did not anticipate any problems.
To learn more about the city's franchise fees, go to www.castlepinesconnection.com and read "City to Vote on Franchise Fees" posted under "News" "Year in Review" on 02/10/09.
For questions regarding the city's Franchise Fee agreement, contact CPN City Manager Alan Lanning at e-mail. To provide comments regarding this article, email