County Gives Local CPN Church the Green Light
April 1, 2009
/
/
Comments Off

on County Gives Local CPN Church the Green Light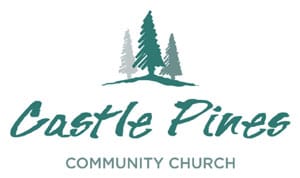 by Lisa Crockett
After years, the long process of making plans, submitting them to Douglas County, then re-submitting plans, Castle Pines Community Church (CPCC) has moved one step closer to building a permanent home in Surrey Ridge. In March, Douglas County approved plans for a 344-seat church in Surrey Ridge at 9009 Clydesdale Road.
"I am pleased with the approval. We worked very closely with Douglas County to meet all necessary requirements and believe they did an excellent job of balancing the needs of the community, assuring that the rules and regulations were met while responding to the church building plan that we submitted. We have always maintained that we would patiently take this project one step at a time – as we felt led by the Lord," said Stan Weber, the CPCC Building Committee Chairman.
It has been a rocky road until this point for the church, who has faced heavy objections from the Surrey Ridge and Oak Hills community in response to the project.
In a February letter to the county from Folkestad and Fazekas, a law firm representing the Oak Hills Home Owners Association (HOA), objections were raised concerning the proposed septic system, the building's overall "fit" with the County's Comprehensive Master Plan, and traffic concerns. The group argues that the building of the church is in violation of zoning regulations.
"The County has the authority, as well as a compelling interest, in protecting the health and safety of their community through the enforcement of zoning regulations," said James B. Folkestad in the letter.
The Oak Hills HOA may opt to appeal the County's decision to the Board of Adjustment; an appeal must be made in the 30 days following the approval from the County. As of press time, no such appeal had been made.
"Until this appeal period passes, CPCC is not in a position to comment on a project schedule," said Weber. "Until then, the church continues to provide services to the community and meets at the Buffalo Ridge Elementary School on Sunday mornings."
At completion, the church will house a 344-person capacity "multi-purpose" area which will be used for worship and other church activities. The facility will also include areas for a nursery, rooms for children's programs, a youth center a stage, and a snack bar.