City to Vote on Franchise Fee Agreements Cost to be Passed on to CPN Residents
February 1, 2009
/
/
Comments Off

on City to Vote on Franchise Fee Agreements Cost to be Passed on to CPN Residents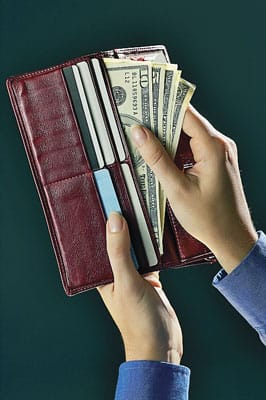 by Lane Roberts & Terri Wiebold
On Wednesday, February 11, the Castle Pines North (CPN) city council will vote on the final reading of three ordinances that would grant new franchise fee agreements with Comcast, Intermountain Rural Electric Association (IREA) and Xcel Energy. If passed, CPN residents would most likely see an increase in monthly utility bills.

What is a Franchise Fee?
According to the city's web site, franchise fees are those fees "assessed by cities to utility providers in exchange for the use of the public right-of-way to deliver services."
Franchise fees are generally a percentage of gross revenues derived from the sale of a utility to customers within a given geographic service area, in this case the city.
Utility companies are not required to pass on franchise fees to customers; however, in most cases utility companies collect the fees from customers through monthly utility bills. If approved by the council tomorrow, all three utility companies have indicated plans to pass the fees on to CPN customers.
Customers could see an increase in monthly statements as early as next month.
Sam Mamet, executive director of the Colorado Municipal League, says franchise fees are quite common. "They [franchise fees] are assessed on a utility to cover the costs of the use of the right of way in a city or town," he stated.

How will this impact utility customers?
Currently, CPN residents pay a three percent (3%) franchise fee to Comcast. The proposed ordinance, if approved by city council, would establish a ten-year franchise fee agreement with Comcast for five percent (5%).
IREA District #7 Director George Hier mailed a letter to CPN residents last month from the company announcing it had recently agreed on a franchise fee with the city of Castle Pines North.
"We look forward to working with Town officials on planning, installation of electric facilities, addressing power supply, and serving the needs of each current and new IREA customer within the city," wrote Hier.
Bill Schroeder, IREA manager of public affairs, says the amount for the franchise fees are at the discretion of the city council.
"A franchise fee is a fee that any city can collect, or not collect, and it goes to the city directly," said Schroeder. "Whether or not to impose a franchise fee is up to the elected officials of that particular city."
Schroeder said most cities in the IREA service area charge a three percent franchise fee and can use the fees at their discretion. "The city can use these fees for any part of operations," Schroeder said. "The fee does not go to us [IREA]; the real money goes to the operation of the city."
According to Schroeder, the city can use the fees to hire IREA to do certain upgrades or improvements outside the "realm of normal business," such as the installation of a new streetlight, for example. He also said that the city's proposed three percent (3%) franchise fee will be passed on to CPN IREA customers.
As stated in the proposed ordinance with IREA, "The fee shall be increased for the months remaining in 2009 to recover up to an amount equal to three percent of gross revenues for the entire year."
The city has also proposed a three percent (3%) franchise fee agreement with Xcel Energy. "The three percent franchise fee will be collected through your monthly bill," said Mark Stutz, spokesperson for Xcel Energy. "Unincorporated areas do not pay a franchise fee."
Prior to incorporation, IREA and Xcel Energy were not paying any franchise fees to deliver services in unincorporated Douglas County, which previously included CPN. Both proposed agreements are twenty-year contracts.

The Bottom Line –
If approved by city council, CPN residents would likely see a five percent franchise fee imposed on Comcast statements, and three percent franchise fees imposed on both IREA statements and Xcel Energy statements.
According to revenue manager for the city, Patrick Howell, the budgeted annual revenue for franchise fees in the city's 2009 budget is $450,000 – $354,000 for electric and gas, and $96,000 for cable services. These are line items in the general fund budget.
The ordinances were passed on first reading January 7, and will become effective immediately if approved Wednesday. No public hearing is required on this issue; however, residents may sign up to share comments or ask questions during the public comment section of the City Council meeting set for Wednesday, February 11.
The study session begins at 6 p.m., and the meeting will be held at 7 p.m. at the CPN Community Center, 7404 Yorkshire Drive. Send questions or comments to City Manager Alan Lanning at contact by e-mail.