Community service lettering ceremony at RCHS
June 1, 2019
/
/
Comments Off

on Community service lettering ceremony at RCHS

Ninety-seven students were honored at the annual RCHS community service lettering ceremony for volunteering at the 100, 250, 500 and 1,000 hour level.


By Lisa Nicklanovich; courtesy photos
The annual community service lettering ceremony took place on April 23 at Rock Canyon High School (RCHS), honoring 97 students who volunteered their time and talents to our community. While there is a 20-hour community service requirement to graduate from RCHS, these students lettered at the 100, 250, 500 and 1,000 hour levels.
Community service became a lettering activity at RCHS seven years ago thanks to Megan Brown, now an assistant principal at RCHS, who championed the idea. Barbara Hendrick, counseling secretary at RCHS has coordinated community service lettering for the last six years.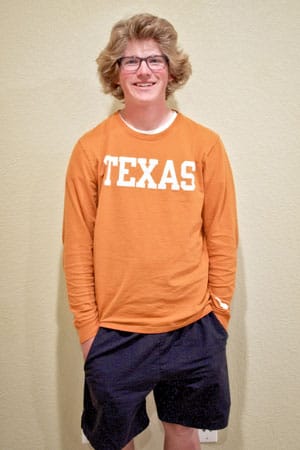 Castle Pines resident Patrick Lamb, who lettered at the 100 hour level, signed a tablecloth that students signed upon earning their community service letters. The tradition was started by Polly Poindexter, beloved RCHS registrar, who passed away last summer.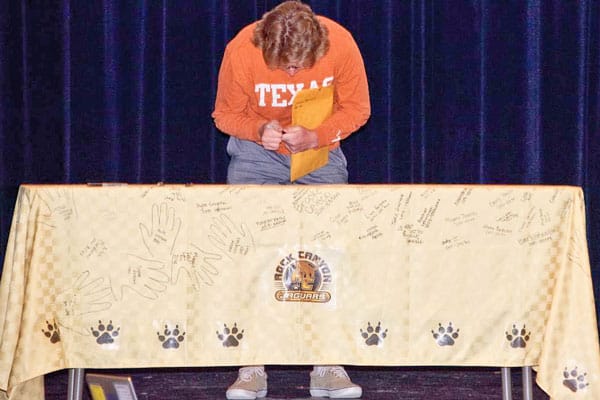 Hendrick said, "What I think is really impressive is the way our communities – like Castle Pines – have embraced students. It shows in them asking for student help and students rising up to meet the need. It's a beautiful relationship between the community and the students that you don't see everywhere."
Students apply to letter and with each higher level, there are additional requirements, such as a letter of recommendation, reflection essay, presentation to students, and a presentation to a panel of administrators, teachers and staff.
One student, Grant Ferry, lettered at the 1,000 hour level, but actually has more than 2,000 hours logged of community service.
At the ceremony, Hendrick took quotes from each student's personal essay and obtained quotes from students' supervisors about how they are appreciated. Hendrick said, "We try to personalize and highlight what each individual student has done."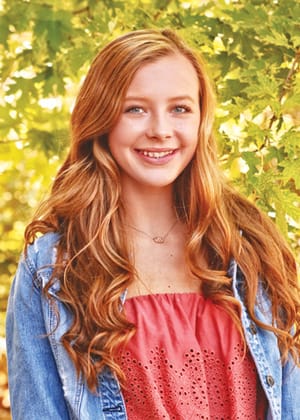 Mackenzie Stafford, RCHS Class of 2019 graduate with more than 250 hours of community service.

Mackenzie Stafford, Castle Pines resident and recent graduate of RCHS, lettered at the 250 hour level. Stafford went on two mission trips, one to an orphanage in Jamaica and another to a Navajo reservation in Arizona. Stafford is currently volunteering at Praying Hands Ranch and Wellspring Community. Stafford lit up talking about her volunteering experiences and said, "You think you're going into volunteering to help others, but I feel like they helped me more than I ever could help them. Over the past four years, volunteering has become part of my life. I like to take it on whenever I can and whenever I have the opportunity."
Since lettering, Stafford has volunteered to help the Spanish National Honor Society after her graduation. Hendrick said, "Mackenzie has volunteer hours beyond her letter. Many of the students continue to go over their lettering requirement, so kids are not doing this to letter; they are doing it because they love it. The letter is nice but it was never the focus."
To request student volunteers, contact Hendrick at barbara.hendrick@dcsdk12.org.