Concierge services have your tasks mastered
December 1, 2013
/
/
Comments Off

on Concierge services have your tasks mastered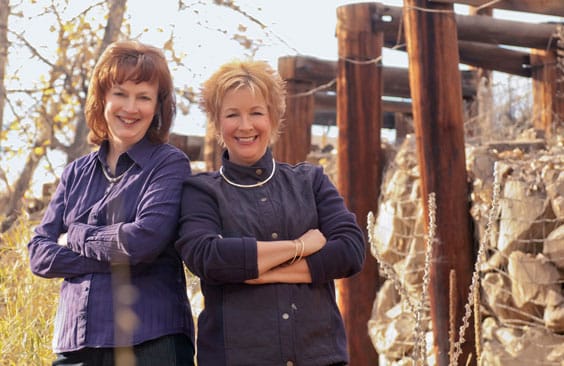 Cindy Hazelhurst (left) and Nancy Carroll's company "Your Task Masters" will do everything from stocking your fridge to planning your wedding.
By Lisa Crockett; photo courtesy of Your Task Masters
Cindy Hazelhurst and Nancy Carroll know how to get things done. Both women have had successful corporate careers – Cindy with IBM and Nancy with Microsoft – and became adept at managing jobs, family responsibilities and volunteer work. Now, they've started a business called "Your Task Masters" using their hard-won expertise to help other people keep their lives in balance, too.
The list of tasks the Task Masters are willing to do is long and varied, and Hazelhurst and Carroll say they love it all. They've planned weddings, done home inventories for insurance purposes, organized a garage sale, shopped at the grocery store for an overwhelmed dieter, organized records at a medical office, even helped someone unpack after moving into a new house.
"We want to help people so they can do what they want to do," said Carroll, who lives in Castle Pines. "After receiving our services, a lot of people come to view what we do as a necessity, not a luxury."
The nature of the business is pretty open-ended and Hazelhurst and Carroll say they're willing to do any number of things. Attention to detail is a hallmark of their service, as is a can-do spirit which leaves them open to do just about anything.
"I can envision us doing things like meeting repair technicians at a home while the owners are at work, shopping for the holidays, collecting newspapers and mail while people travel, and organizing home storage areas," said Hazelhurst. "These are all things we really like to do for other people. For us, it doesn't feel like work."
The sky's the limit to what Your Task Masters will do. If you can dream it, it's likely they can do it. "We haven't said no to anything yet," said Carroll.
Hazelhurst and Carroll became friends while volunteering at Castle Rock's "Turkey Rock Trot," a charity race which benefits the Douglas/Elbert Task Force. In keeping with those roots, the women are committed to volunteering their professional organizational services to deserving charities in the community each month. So when they're not helping a client make sense of a difficult project, they're likely to be found making the community a happier, better place.
"What we really love about this business is the personal contact we get to make with members of the community," said Hazelhurst. "We love to make a difference."
For more information about Your Task Masters, visit www.yourtaskmasters.com.