Continental League Art Show at Philip S. Miller Library
June 1, 2017
/
/
Comments Off

on Continental League Art Show at Philip S. Miller Library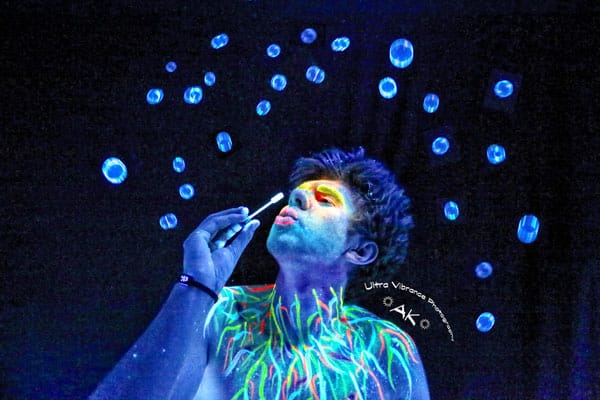 RCHS student and Castle Pines resident Annika Kellner's photograph using a technique called black light photography. Kellner's art, along with art from students all over Douglas County, was presented at the Continental League Art Show in Castle Rock in April.

By Jack Hibbett, RCHS intern writer; photo courtesy of Annika Kellner
On April 11, students, teachers and members of the Douglas County community gathered at Philip S. Miller Library in Castle Rock for the annual Continental League Art Show. The exhibit showcased the best pieces of artwork from students attending all nine of the Douglas County School District high schools, plus artwork from Littleton, Heritage and Regis high schools. It was a blast, and the artwork was left on display at the library for nine days for all to enjoy.
The students were allowed to express their creative side at the art show, and artwork ranged from decorated ceramic bowls to brilliant photography to eye-capturing drawings and paintings. For most students, art is their favorite hobby, or their life's passion, so it was rewarding to see their artwork displayed for all of their family and friends to enjoy.
As the activities director at Ponderosa High School and the lead on the art show, Natalie Garcia has been involved with Continental League activities for seven years, yet she knew that this year was unique and special. Garcia said, "My favorite part of the art show is seeing all the diverse and beautiful art the students create."
Students did not just use this art show for today's gains, but also to further themselves in tomorrow's real world. Most students used this opportunity to leverage themselves as artists, photographers and potters in the world of art. As senior at Rock Canyon High School (RCHS) and Castle Pines resident Annika Kellner said, "I think my favorite part about the show was being able to display my work and get my name out there more as an artist." Kellner is taking a gap year to pursue her career in art and has even had her work featured on the award-winning RCHS TV channel.
Art is anything that is "created with imagination and skill and that is beautiful or that expresses important ideas or feelings," according to Merriam-Webster. There is no right way to interpret art and no limit on what you can construct. Therefore, when students from 12 different high schools gather for an annual art show, you never know what imaginative idea you will see next.